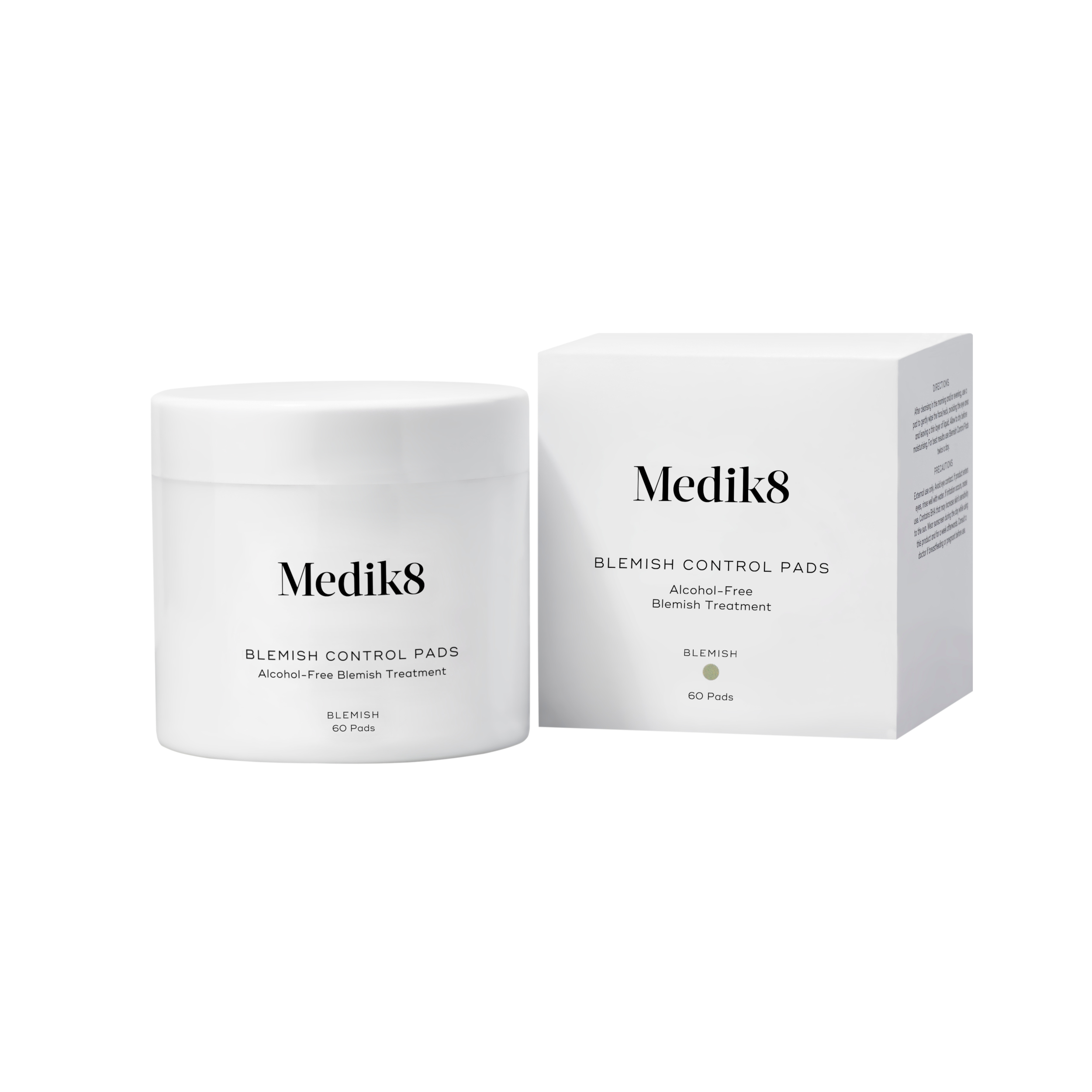 More products from Medik8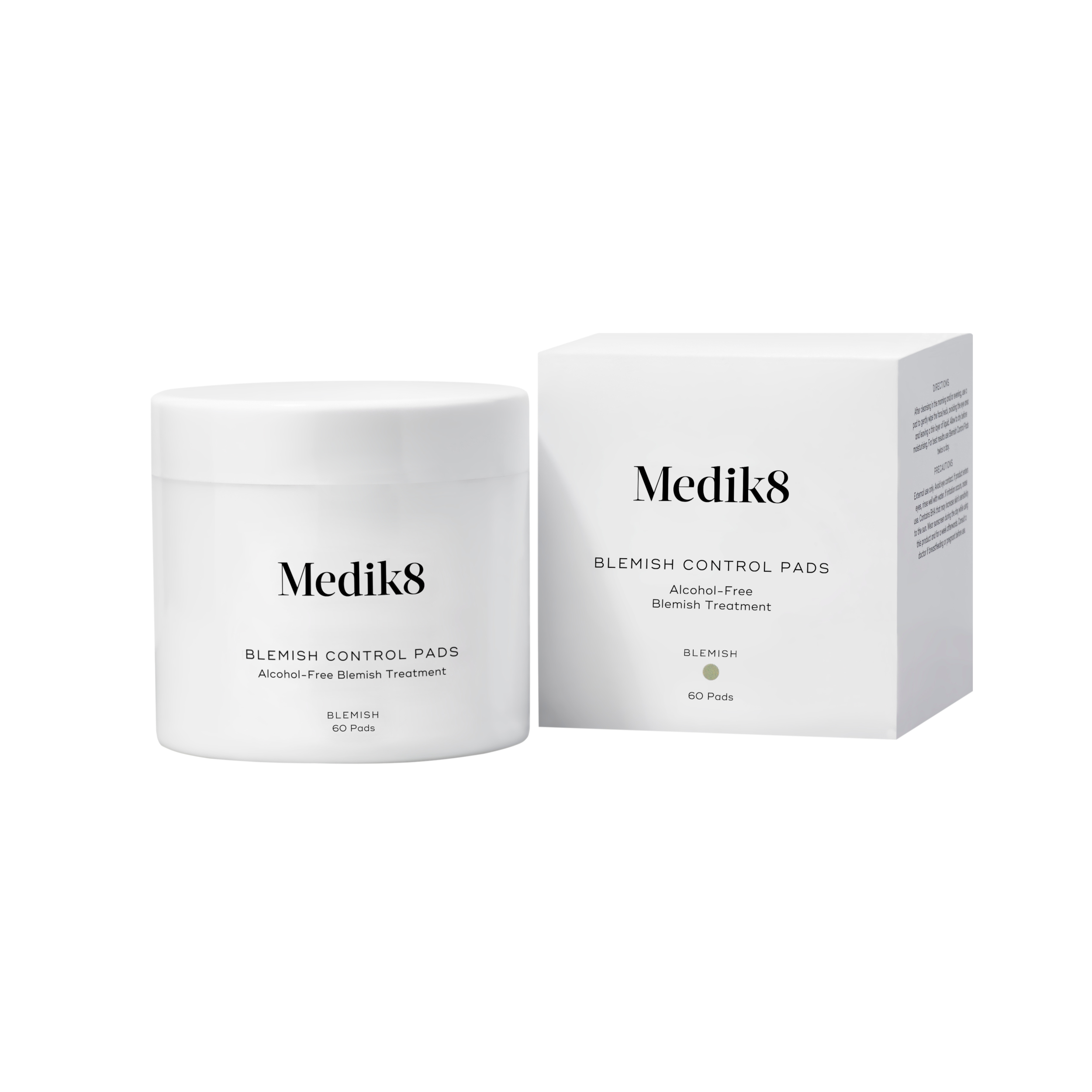 Tough on breakouts. Gentle on skin. Medik8's alcohol-free Blemish Control Pads™ deliver salicylic acid deep into pores to banish blemishes while soothing skin.
Key Benefits
Clear skin is just a swipe away. Combining moisturising actives with blemish-busting salicylic acid, Blemish Control Pads™ effectively clear and prevent breakouts without stripping the skin's natural oils. Infused with a light spearmint scent, they fit seamlessly into your daily regime, leaving a clear, hydrated and visibly nourished complexion. Plus, each textured pad is ultra-light and soft to the touch so they won't irritate sensitive skin. Perfect for travel and particularly hygienic as each pad is thrown away after use.
Key Ingredients
Allantoin
A botanical extract naturally occurring in comfrey root, an ancient herb renowned for its therapeutic properties. Allantoin promotes healing, speeds up cell renewal and softens skin.
Glycerin
Naturally present in our skin, glycerin (As a natural humectant) draws water from the lower levels of the epidermis and from the atmosphere to itself. This helps to hydrate the complexion and enhance the skin's natural barrier function and leaves skin soft, supple and visibly replenished.
Salicylic Acid
Decongesting and exfoliating from within the pore, salicylic acid breaks down clogged skin cells which could cause blemishes. At 2%, it is the maximum strength available without prescription for best possible results.
An effective, alcohol-free blemish treatment that's tough on breakouts and gentle on skin. Pre-soaked in a clarifying maximum strength salicylic acid serum, Blemish Control Pads™ dissolve oil and dirt from deep within the pore to purify problem complexions. Crafted without alcohol, they protect the skin's natural moisture balance to ward off dryness while caring for the most sensitive of skin types. Use daily to leave skin noticeably clear, smooth and perfectly hydrated. Simply swipe over the face after cleansing for a quick, no-fuss solution to all your blemish concerns. Even better, they can be used on larger areas such as the back, neck and arms to decongest breakouts that appear on the body.
Shop 7 Eatons Hill Village, 640 South Pine Road Eatons Hill QLD 4037