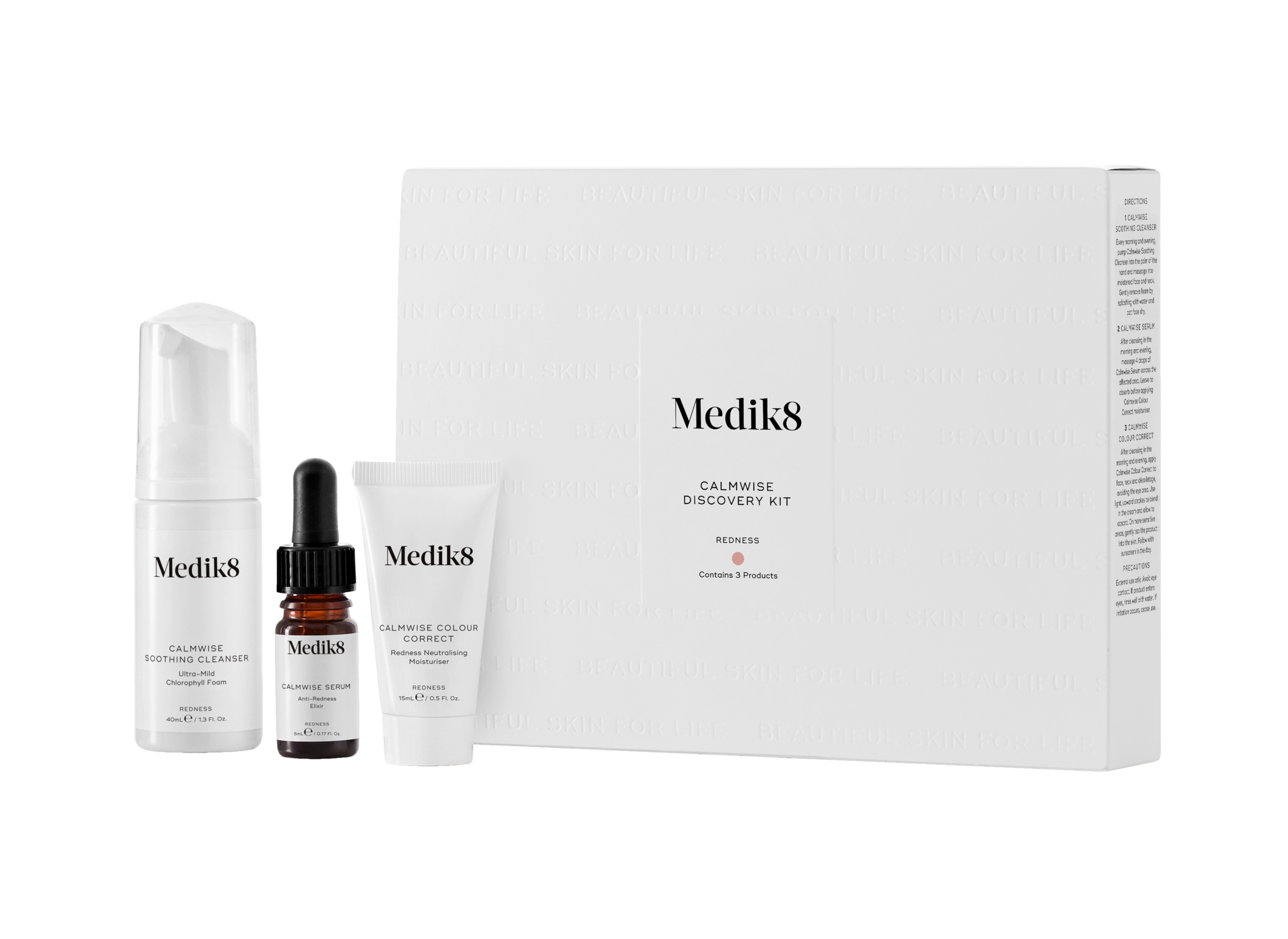 More products from Medik8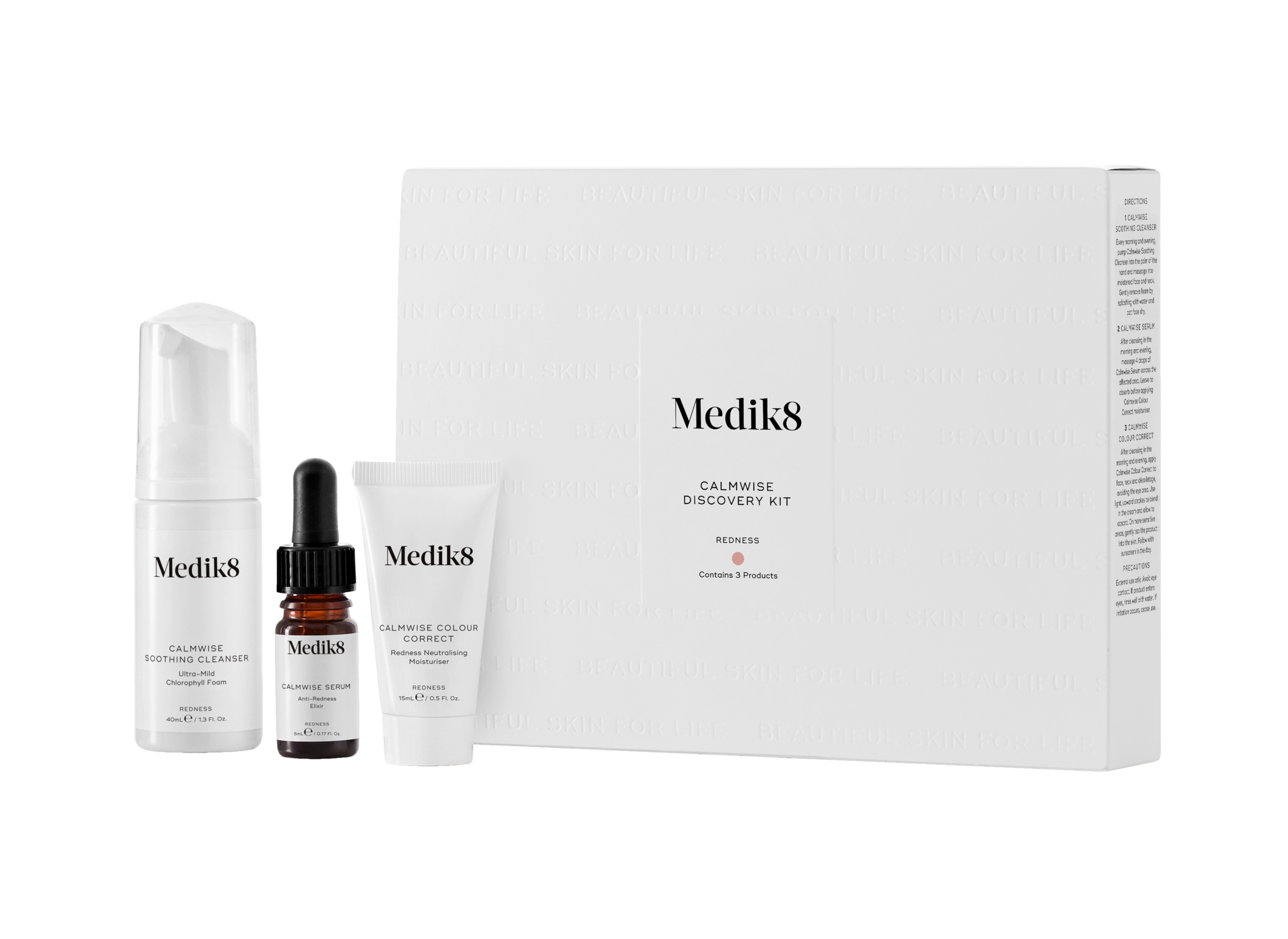 Start your journey to a soothed, comforted complexion with Calmwise™ Discovery Kit. Includes Calmwise Soothing Cleanser: 40mL, Calmwise Serum: 5mL & Calmwise Colour Correct: 15mL.
Key Benefits
Find fast relief for red, irritated skin. Fortified with chlorophyll and teprenone this purifying antioxidant cleanser gently removes make-up and impurities to leave skin cool, hydrated and detoxified. With 7 soothing ingredients, this silky serum instantly calms redness while remaining perfectly gentle on skin. Crafted with teprenone, it helps to calm all kinds of redness, leaving skin cool and comforted.Visibly calm and correct redness within seconds of application. Mineral green pigments blend with your skin tone. Chamomile and aloe vera cool and comfort the complexion.
Key Ingredients
Chlorophyll
Naturally cleansing with powerful antioxidant properties, this purifying active gently detoxifies and balances the complexion to keep skin calm and protected. At the same time, it helps to boost the skin's natural regenerative cycle for a healthy, radiant glow.
Fading Green Pigment
Green and red sit opposite each other on the colour wheel, which means they can counteract each other to create a soft, neutral shade. Our mineral-based green pigments blend into your complexion, merging with your natural skin tone to instantly subdue redness.
Organic Sweet Orange Oil
Naturally fragrant, organic sweet orange oil softens and eases irritation for a soothed complexion.
Teprenone
A patented anti-redness active proven to prolong the life of skin cells by as much as a third. This helps to naturally enhance the skin's protective barrier, reducing the skin's sensitivity to external factors.
Vitamin K2
A powerful nutrient that strengthens capillary walls to help diffuse redness and sensitivity.
Calmwise Soothing Cleanser - Ultra-Mild Chlorophyll Foam; Calmwise Serum - Anti-Redness Elixir; Calmwise Colour Correct - Redness Neutralising Moisturiser
Shop 7 Eatons Hill Village, 640 South Pine Road Eatons Hill QLD 4037