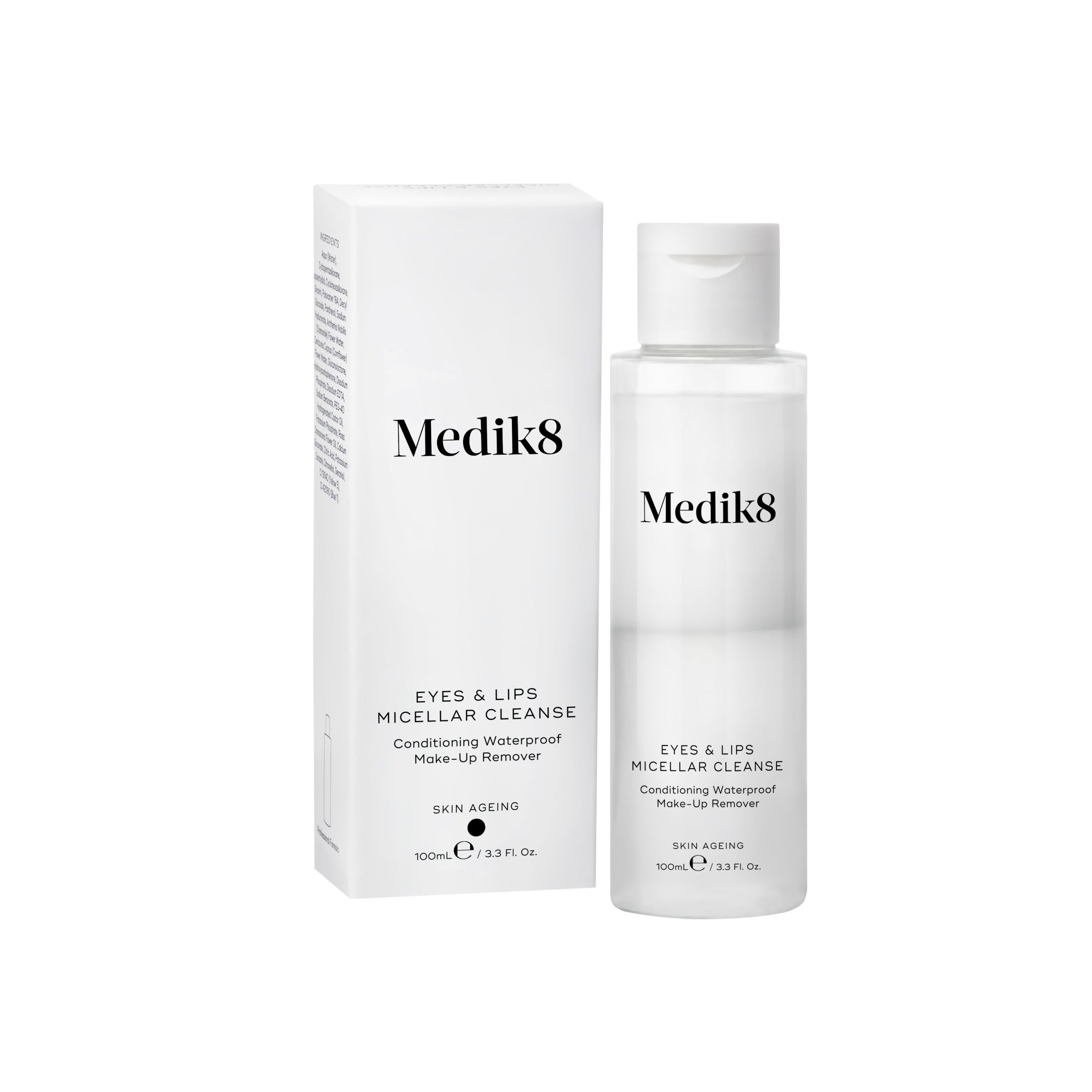 More products from Medik8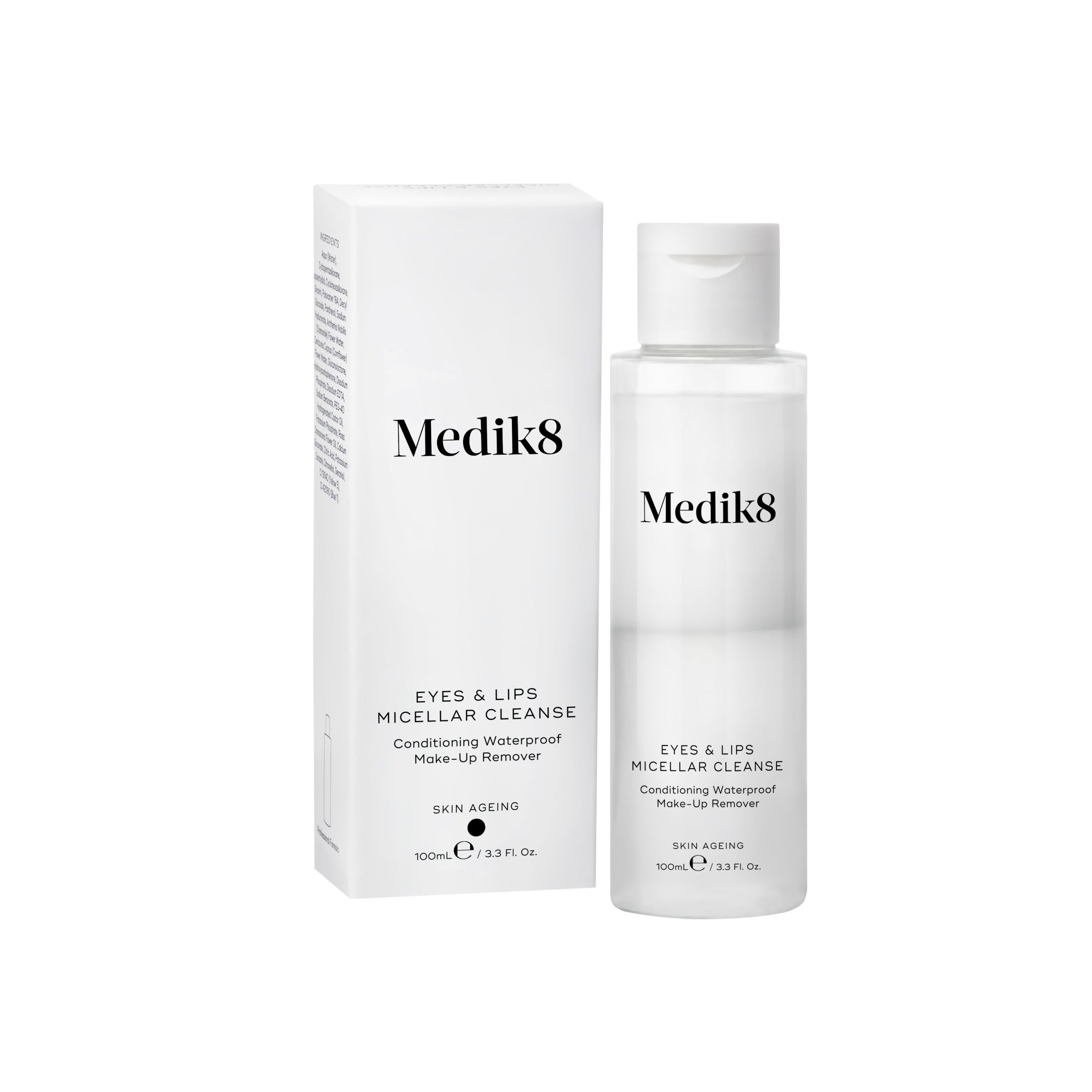 This triple-phase micellar cleansing system gently removes long-wear lip and eye make-up (including waterproof mascara) without the need to tug skin.
Key Benefits
Refreshing and nourishing, the clear formula soothes skin as it removes all traces of waterproof and long-wear make-up. The triple-phase micellar system gets to work in seconds; dissolving make-up and impurities while hydrating skin and delicate eyes. Free from artificial fragrance, the gentle cleanser has a clean and fresh scent from the chamomile and cornflower botanicals. A little goes a long way and there is no need to pull or tug skin.
Key Ingredients
Chamomile
Calming and soothing, chamomile reduces inflammation and nourishes the lashes and lips.
Cornflower
A botanical extract, cornflower water helps to gently depuff eyes and soothe skin.
Hyaluronic Acid
With a unique ability to attract and retain more than 1,000 times its own weight in water, hyaluronic acid draws moisture from the surrounding atmosphere into the skin, leaving the complexion both nourished and supple.
Vitamin B5
Also known as panthenol, vitamin B5 helps the skin to retain moisture, while also supporting the regeneration of skin cells.
Leave nothing behind with Eyes & Lips Micellar Cleanse™. A triple-phase micellar cleansing system that gently removes long-wear lip and eye make-up without the need to tug skin. Effortlessly dissolving tough waterproof mascara and high-pigment colours in seconds, the cleanser conditions and hydrates lashes and skin, to leave your complexion soft and purified. The micellar cleansing system tones and refreshes the face after all-day make-up wear. Lashes are protected with hydrating glycerin and HA (hyaluronic acid) to avoid loss of volume, while chamomile and cornflower help to soothe and nourish the delicate skin around the eyes. The ultra-gentle formula is suitable for sensitive eyes and contact lens wearer
Shop 7 Eatons Hill Village, 640 South Pine Road Eatons Hill QLD 4037