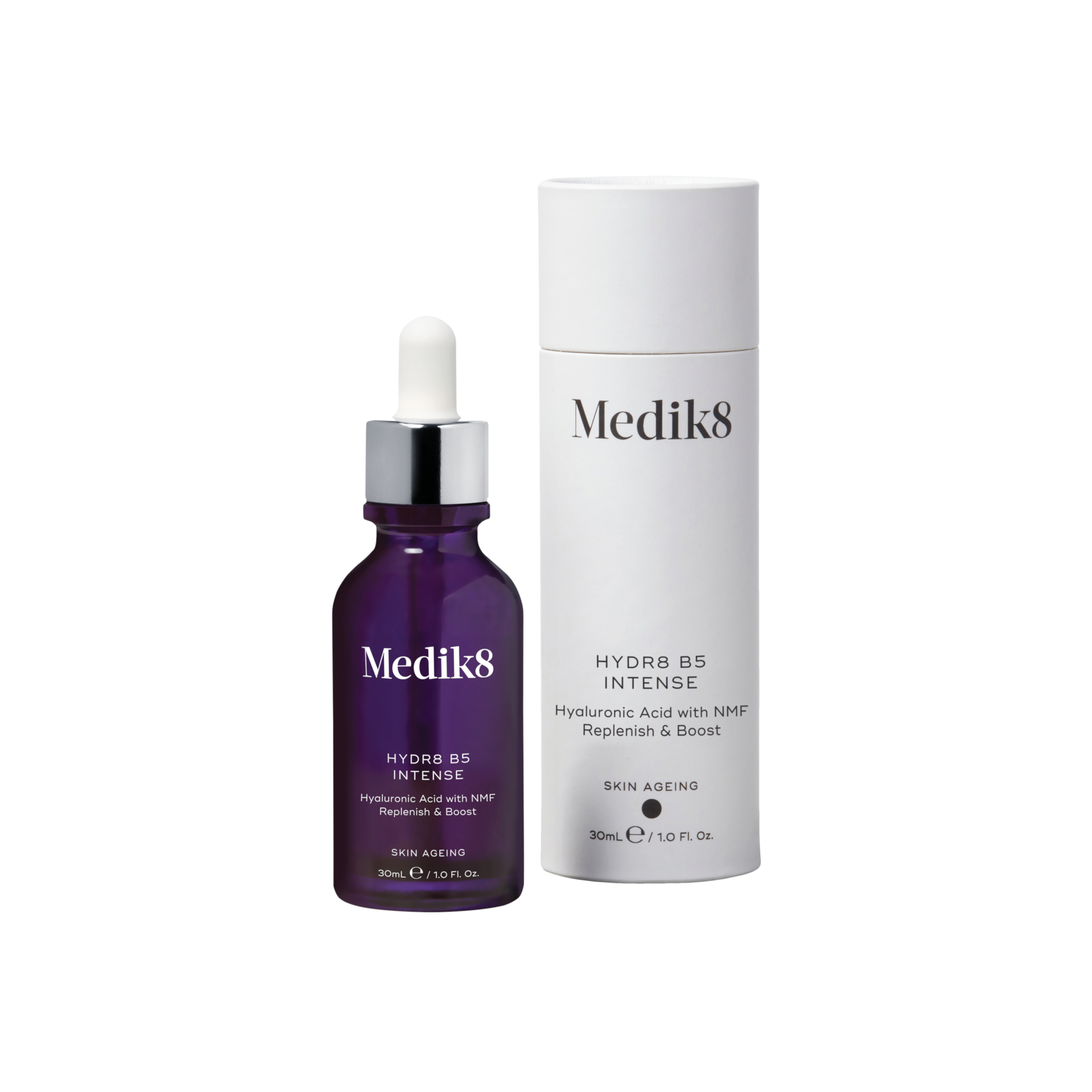 The ultimate hyaluronic acid serum. Boosted with a triple-action complex, it supports the production of hyaluronic acid, preserves its power and amplifies its hydration.
Key Benefits
Maintaining the same textual characteristics of the original best-seller, this lightweight, fast-absorbing serum upgrade is the ultimate antidote for parched, dry skin. Just a few drops twice a day will leave your skin hydrated beyond recognition. Simply massage the berry-toned serum into skin and feel the difference in a matter of seconds. The super-soft serum receives its vibrant purple hue from antioxidant-rich saskatoon berry. This nourishing superfood protects the skin's natural stores of hyaluronic acid to promote a supple complexion from the inside out. This intensive serum leaves the complexion endlessly plump and dewy.
Key Ingredients
Biosaccharide Gum
A natural sugar, biosaccharide gum has a long and linear structure which forms a breathable film over the skin, working in tandem with hyaluronic acid to hold moisture within the complexion.
Glyceryl Glucoside
Stimulates aquaporin channels in the skin; act as hydration tunnels through which water and glycerin can circulate for the correct water balance throughout the skin layers.
Multiweight Hyaluronic Acid
With a unique ability to attract and retain more than 1,000 times its own weight in water, hyaluronic acid draws moisture from the surrounding atmosphere into the skin, leaving the complexion both nourished and supple.
Natural Moisturising Factors
Sodium PCA, glycerin, urea, proteins, sugars, 15 different amino acids, lactic acid, creatine; natural components in the skin which bind and hold water for ultimate hydration.
Saskatoon Berry
The Canadian superberry, bright purple saskatoon is rich in anthocyanins; supercharged antioxidants with exceptional ability against damaging free radicals.
Soy Extract
A natural and potent antioxidant, soy is able to support the skin's natural production of hyaluronic acid, for youthful-looking and hydrated skin.
Vitamin B5
Also known as panthenol, vitamin B5 helps the skin to retain moisture, while also supporting the regeneration of skin cells.
Our original hyaluronic acid serum – supercharged. Harnessing all of the hydration power of our best seller, Hydr8 B5, with added Natural Moisturising Factors alongside a potent triple-action hydration booster which recharges the skin's internal moisture source. Hydr8 B5 Intense kickstarts the natural production of hyaluronic acid in the skin, blocks its breakdown and works in conjunction with hyaluronic acid to deliver immediate and long-term hydration for all-day moisture. The lightweight serum is intensified with Natural Moisturising Factors, which make up the skin's integral hydration system; grabbing onto moisture for supple and nourished skin. Hydr8 B5 Intense gives your skin the power to withstand dehydrating changes in temperature and humidity, leaving the complexion showered in moisture.
Shop 7 Eatons Hill Village 640 South Pine Road Eatons Hill QLD 4037