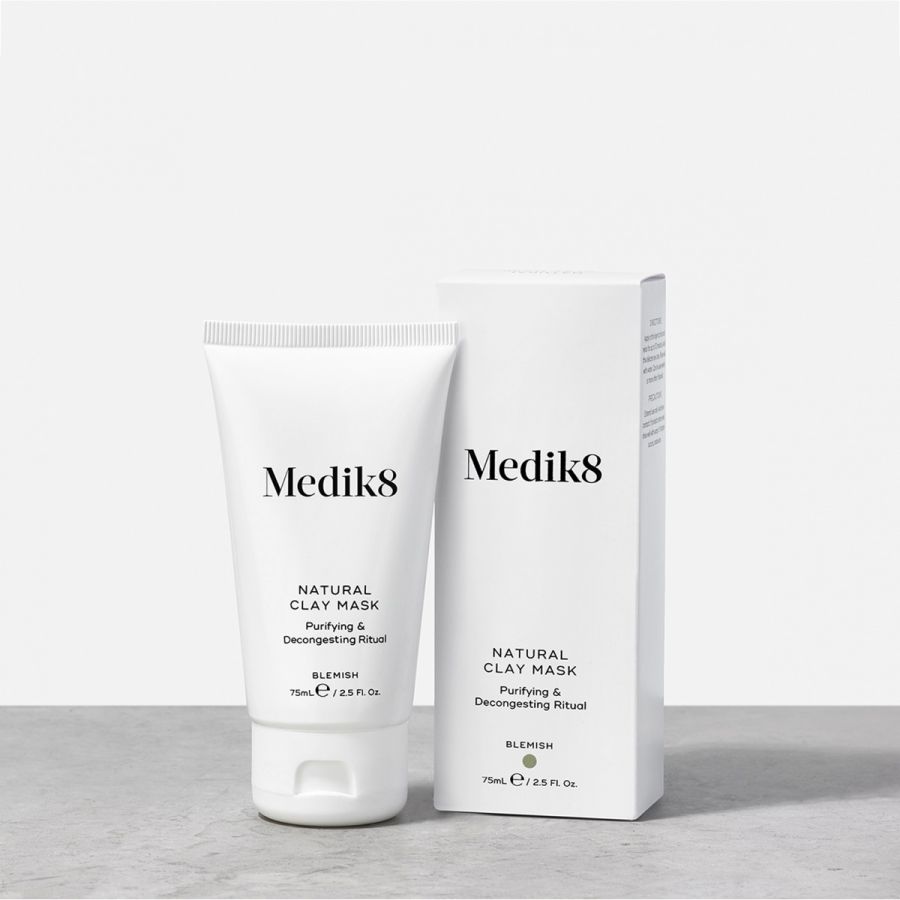 Meet the mask that's redefining the face of deep-cleansing: Natural Clay Mask™ draws out impurities while nourishing skin to leave you with the purest, clearest complexion.
Key Benefits
Lightly whipped to ensure the perfect consistency, this creamy clay mask glides over skin to create the ultimate at-home spa experience. Once applied, indulgent notes of cranberry, honeysuckle and passionflower lift the senses while natural clays draw out impurities from deep within the skin to clear and refine the complexion. The innovative mask doesn't cement like other clay facials, meaning it won't leave skin dehydrated and it can be removed effortlessly with just a few splashes of warm water. 10 minutes is all you need for the ultimate at-home spa experience. The purifying mask will leave your complexion positively radiant, optimally hydrated and flawlessly clear.
Key Ingredients
Bentonite
Natural and mineral-rich, bentonite is often described as the healing clay. It is able to draw out impurities to reduce shine and congestion, leaving the skin soothed and refreshed.
Cranberry Fruit Extract
Deliciously scented for the ultimate spa experience, this natural fruit extract contains potent antioxidants to ward off free radicals.
Kaolin
Purifying the skin from oil and debris, natural kaolin is deemed to be the mildest of all clays and suitable for even the most sensitive of skins.
Vitamin E
A lipid-soluble antioxidant that is naturally present in the skin. Vitamin E protects the skin from free radicals, stabilises retinaldehyde, and is regenerated by vitamin C for optimum power.
Enriched with the purifying energy of bentonite and kaolin clay, this clarifying facial mask gently detoxes the skin to promote a clear, radiant complexion. Deep-seated impurities are instantly melted away, the skin's natural oils are brought back into balance and pores are undeniably refined. Expertly blended to nourish and care for your complexion, the silky formula uses extracts of cranberry to enhance skin texture and luminosity, while vitamin E locks in moisture for optimal hydration. In just 10 minutes, skin appears uplifted and revitalised. This deep-cleansing ritual can be enjoyed daily or weekly as part of your normal regime. Perfect for indulging the senses while keeping blemishes at bay.
Shop 7 Eatons Hill Village 640 South Pine Road Eatons Hill QLD 4037