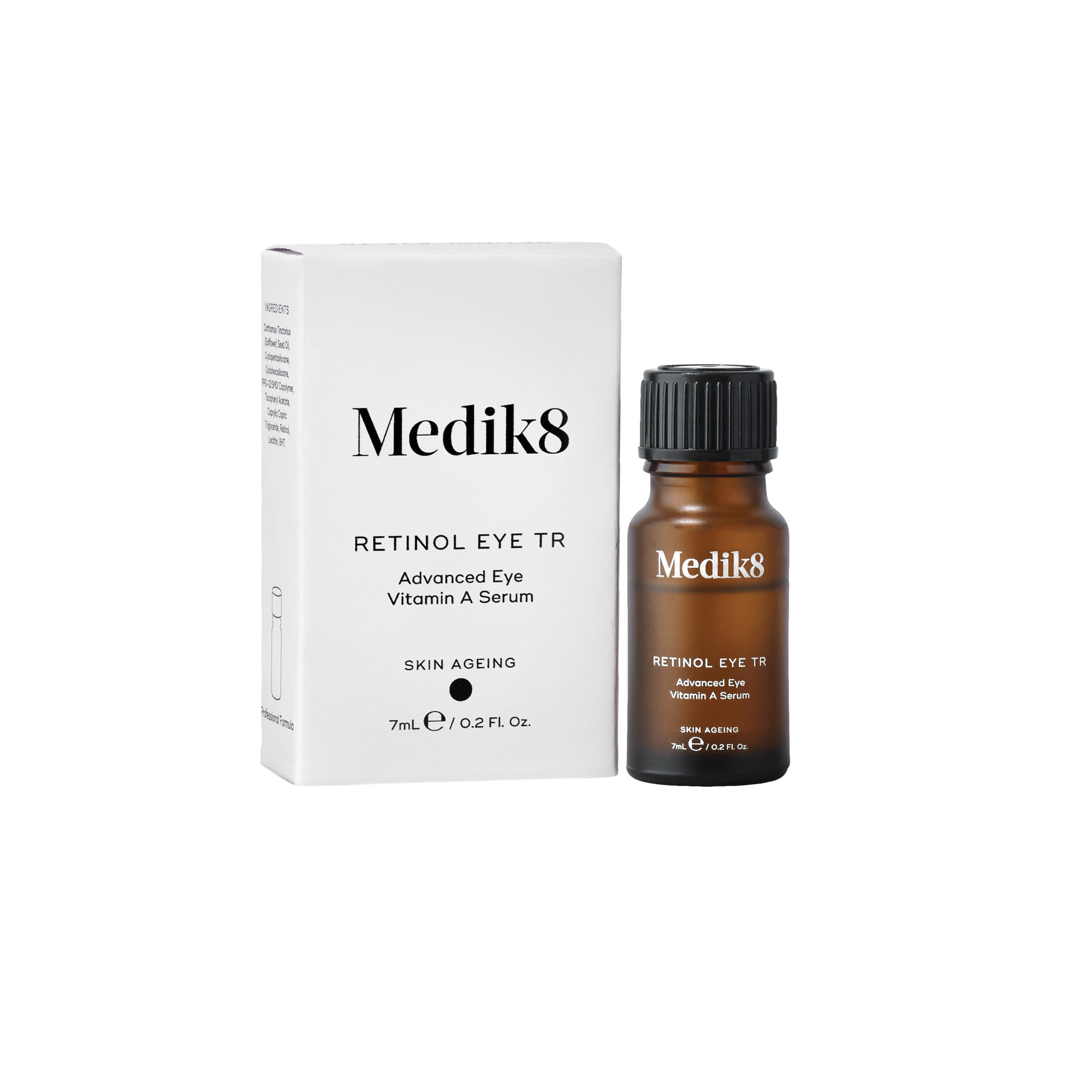 More products from Medik8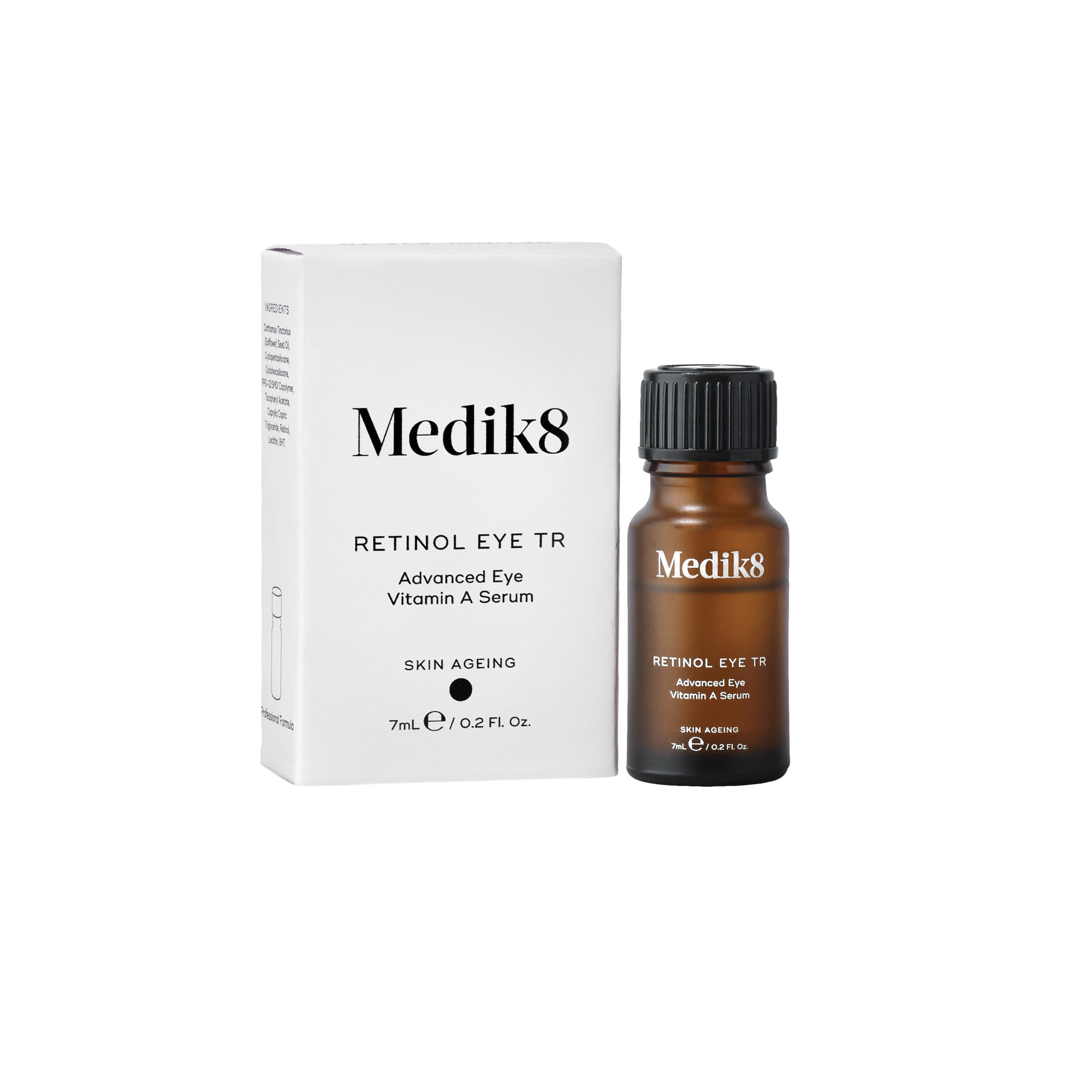 Retinol Eye TR firms skin while you sleep so you can wake up to youthful-looking eyes. Using 0.1% retinol, it plumps up fine lines and smoothes out wrinkles.
Key Benefits
Upgrade your retinol eye cream with Retinol Eye TR™. A high-performance eye serum that works while you sleep to speed up the natural exfoliation process. The fragrance-free serum sinks into skin quickly, leaving a soft and hydrated complexion. Using vitamin E for enhanced stability and Time Release Technology to decrease irritation, Medik8 Retinol Eye TR™ provides noticeable results while being gentle on skin. The most important step in your night-time anti-ageing routine, Retinol Eye TR™ reveals a more youthful and radiant eye area.
Key Ingredients
Retinol
Pure vitamin A enhance the skin's natural regenerative cycle; leaving skin looking even-toned and youthful.
Vitamin E
A lipid-soluble antioxidant that is naturally present in the skin. Vitamin E protects the skin from free radicals, stabilises retinaldehyde, and is regenerated by vitamin C for optimum power.
An advanced vitamin A night serum that uses a specialised time-release delivery system to care for the delicate eye area. Designed to complement skin's nightly regenerative cycle, Retinol Eye TR™ firms and rejuvenates skin while you sleep so you can wake up with refreshed, youthful-looking eyes. Harnessing the power of 0.1% retinol in a lightweight, fast-absorbing serum, it improves skin texture and minimises the appearance of fine lines and wrinkles. Formulated with Time Release Technology, the quick-dry serum allows retinol to be delivered gradually throughout the night into the deeper layers of the skin. This ensures maximum results without overwhelming or irritating skin. That's why we consider all our retinol products: "intelligent retinol".
Shop 7 Eatons Hill Village, 640 South Pine Road Eatons Hill QLD 4037