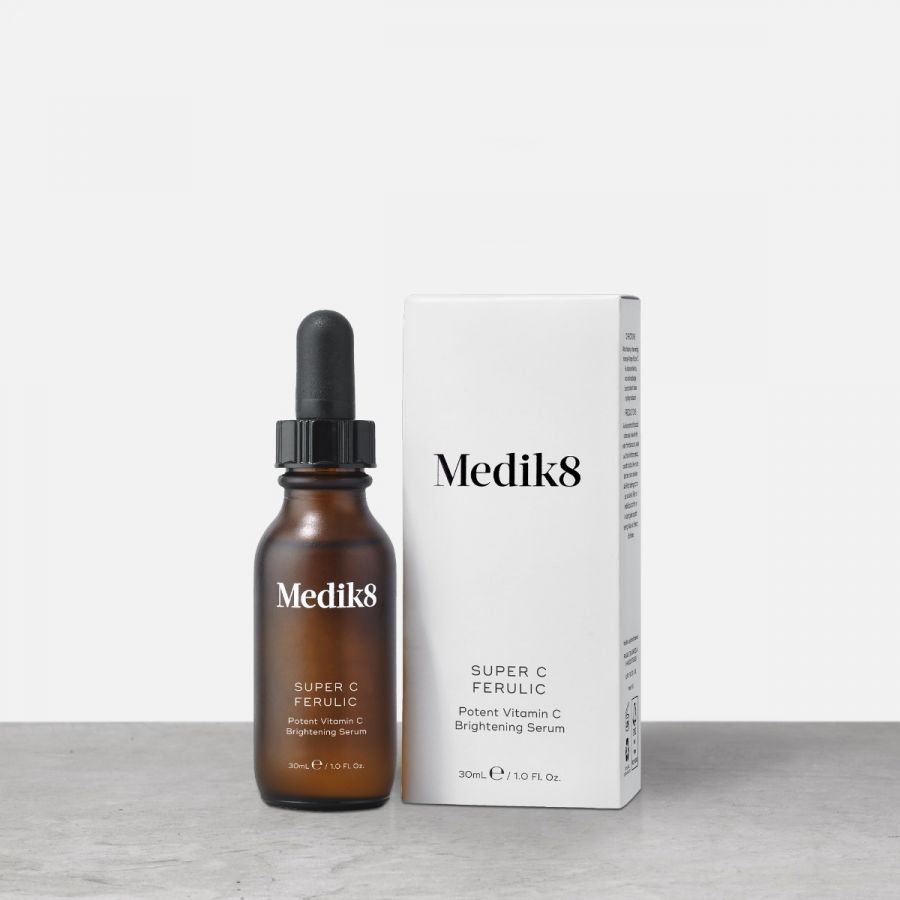 More products from Medik8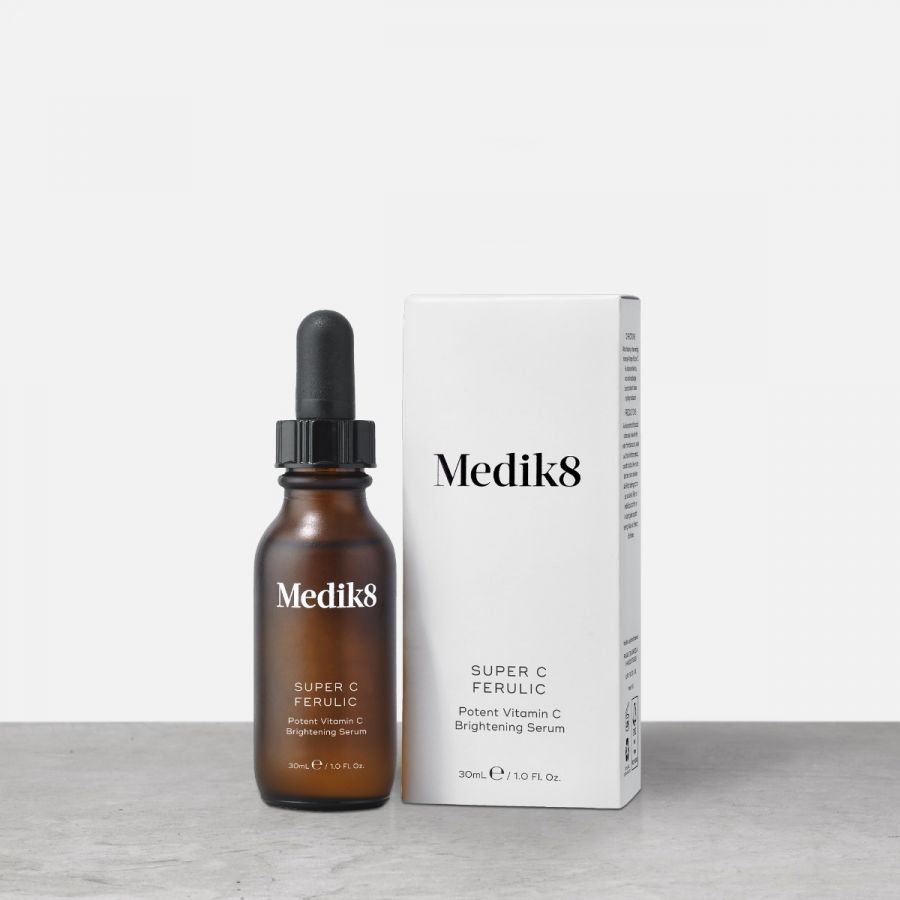 Boost luminosity and fight visible signs of ageing with Super C Ferulic. This ultra-brightening serum is Medik8's most powerful vitamin C. The new name for Super C30™ Intense, same great formula.
Key Benefits
This high-strength, high-performance vitamin C serum is ideal for those looking to blast pigmentation problems and deliver a hit of anti-ageing power. Ideal for those looking to step up their vitamin C game for maximum results.
Key Ingredients
Ethylated L-Ascorbic Acid
A highly potent, incredibly stable form of vitamin C, that provides exceptional antioxidant protection from harmful free radicals, for a youthful complexion.
Ferulic Acid
A supercharged plant-based antioxidant, ferulic acid is able to ward off free radical damage and promote a youthful-looking complexion.
Vitamin E
A lipid-soluble antioxidant that is naturally present in the skin. Vitamin E protects the skin from free radicals, stabilises retinaldehyde, and is regenerated by vitamin C for optimum power.
Experience the visible brightening power of Super C Ferulic, a vitamin C serum designed to improve the appearance of advanced signs of skin ageing. This supercharged formula utilises a potent concentration of ethylated ascorbic acid, a stabilised version of pure vitamin C, boosted with the renowned antioxidant ferulic acid. The dry-touch blend visibly balances areas of uneven skin tone, leaving the compexion looking radiant and more youthful.
Shop 7 Eatons Hill Village, 640 South Pine Road Eatons Hill QLD 4037