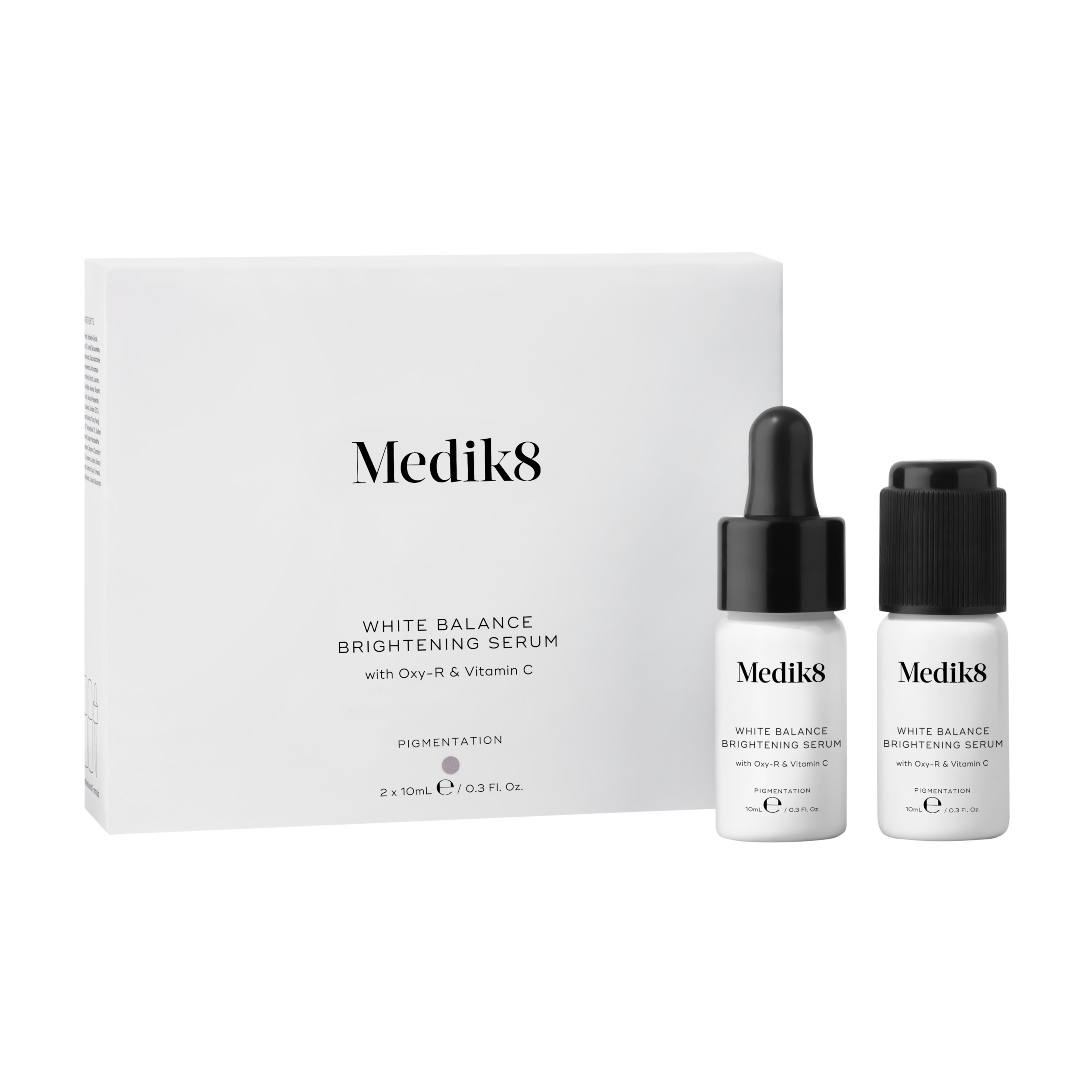 More products from Medik8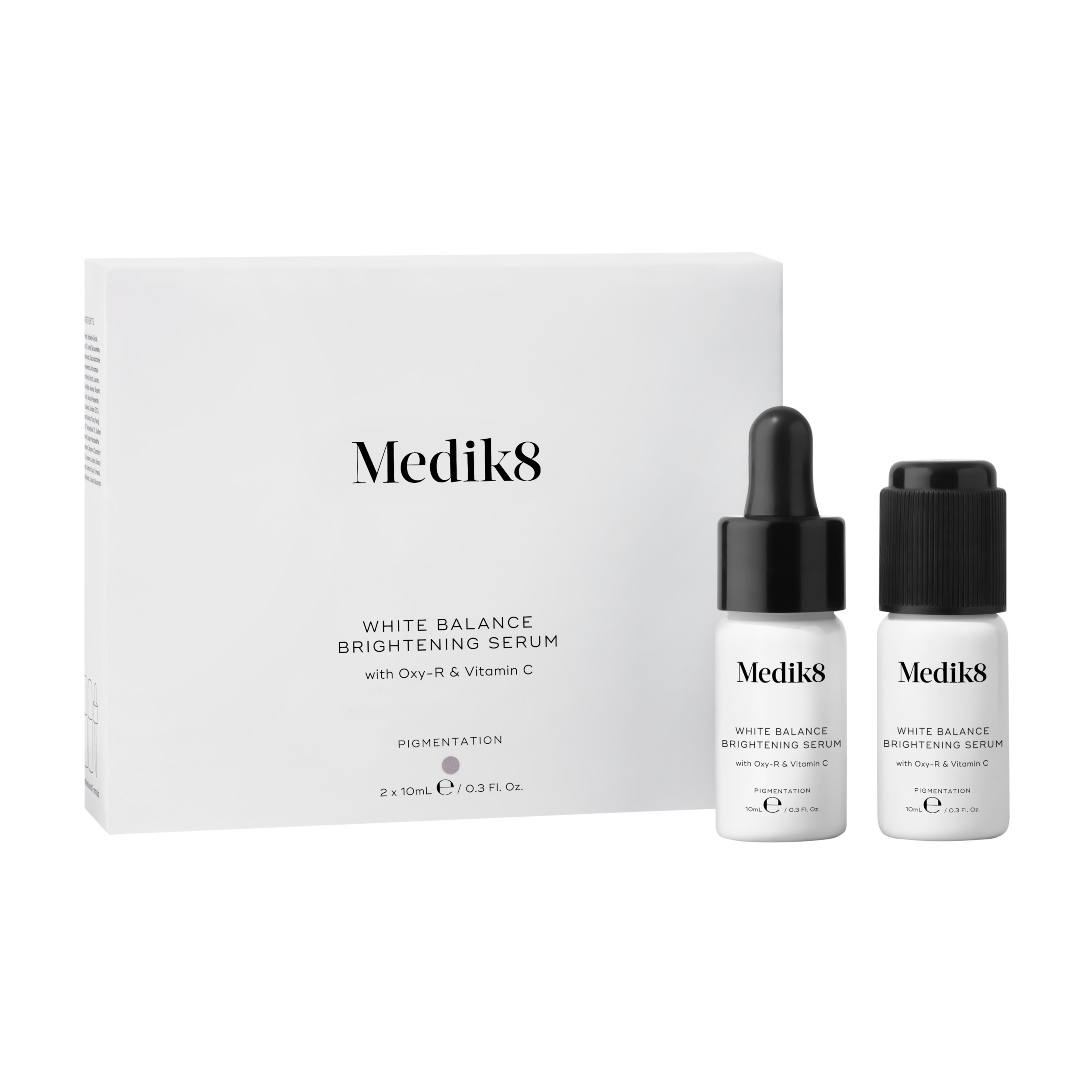 A silky serum infused with oxyresveratrol and vitamin C to resurface and illuminate uneven skin tone and boost the overall appearance of sun-damaged skin.
Key Benefits
To guarantee every user maximum results and a longer lasting formula, the innovative Medik8 Click™ delivery system keeps the stabilised oxy-R separate from the serum until the last moment. The formula is also split into 2 individual bottles so that there is no chance of the formula becoming unstable. The hydrating serum absorbs instantly and is non-greasy with a subtle ylang ylang fragrance.
Key Ingredients
Hyaluronic Acid
With a unique ability to attract and retain more than 1,000 times its own weight in water, hyaluronic acid draws moisture from the surrounding atmosphere into the skin, leaving the complexion both nourished and supple.
Oxyresveratrol
A patented ingredient which is naturally found in mulberry plants. It works to transform dull, uneven skin tone by blocking the creation of pigment for an illuminated, radiant complexion.
Vitamin C
A lipid-soluble form of vitamin C that provides exceptional antioxidant protection from harmful free radicals, for a youthful complexion.
Radiant skin is just a click away. This silky serum contains a blend of 10 carefully chosen actives, including patented oxyresveratrol (Oxy-R) technology, to improve uneven skin tone and boost the overall appearance of sun-damaged skin. At the point of first use, the highest possible concentration of stabilised oxy-R is submerged into the radiance-boosting serum with just a single click. This unique click mechanism ensures optimum freshness and potency. The brightening formula is now reinforced with stabilised vitamin C to resurface, illuminate and combat all types of pigmentation concerns. Highly efficacious, it works to provide visible results in as little as 2 weeks.* Perfect for those looking for an alternative to kojic acid, retinoids or hydroquinone. * Independent user trial carried out over 14 days with once a day application of White Balance Click Oxy-R. Individual results may vary,
Shop 7 Eatons Hill Village, 640 South Pine Road Eatons Hill QLD 4037