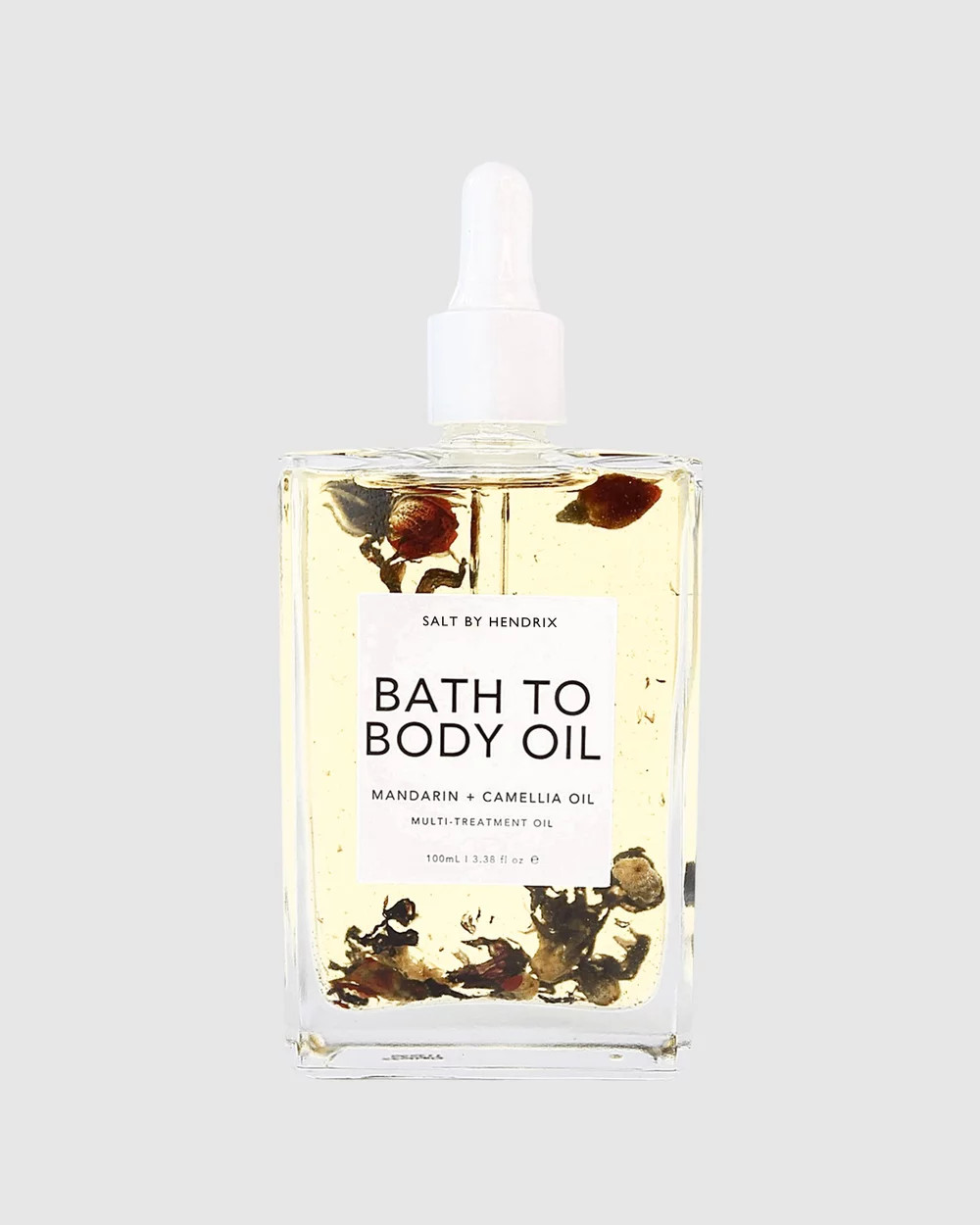 More products from Salt By Hendrix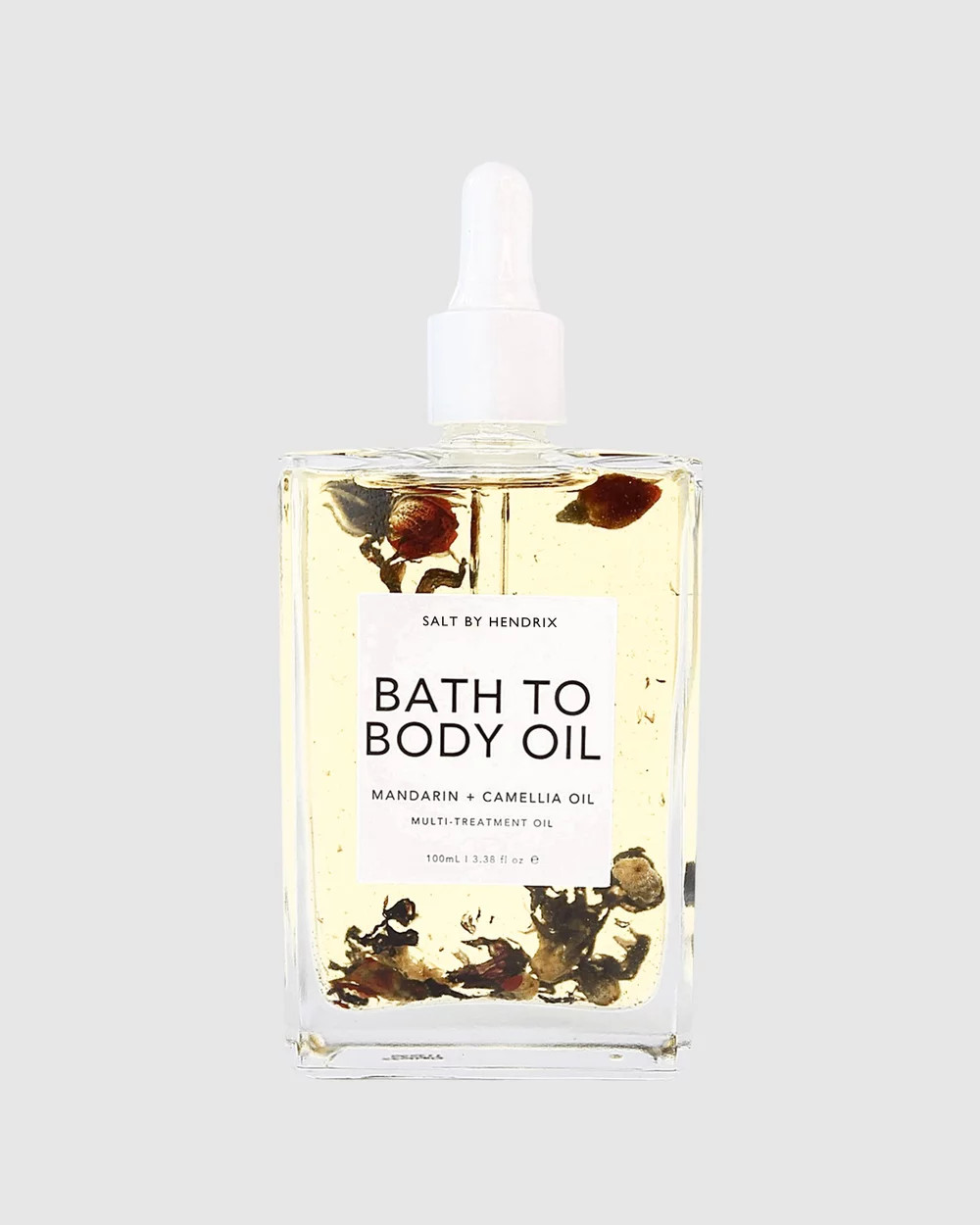 A versatile body oil that features luxurious camellia oil, argan oil and kukui nut oil. A powerhouse of natural oils, full of protective antioxidants to add a glow to your skin. The options are limitless with SALT BY HENDRIX Bath To Body Oil. Add it to your skin. Add it to your bath.
Key Benefits
This restorative oil helps to boost your skin barrier, making your skin more soft and touchable. SALT BY HENDRIX Bath To Body Oil contains a luxurious blend of oils that aren't too rich, and don't clog pores.
About this Product
Apply as frequently as required, where required. Try using a few drops in the bath for extra hydration, or applying after you cleanse the skin. If this product is sealed, please ensure the seal is intact prior to using the product.
Shop 7 Eatons Hill Village, 640 South Pine Road Eatons Hill QLD 4037