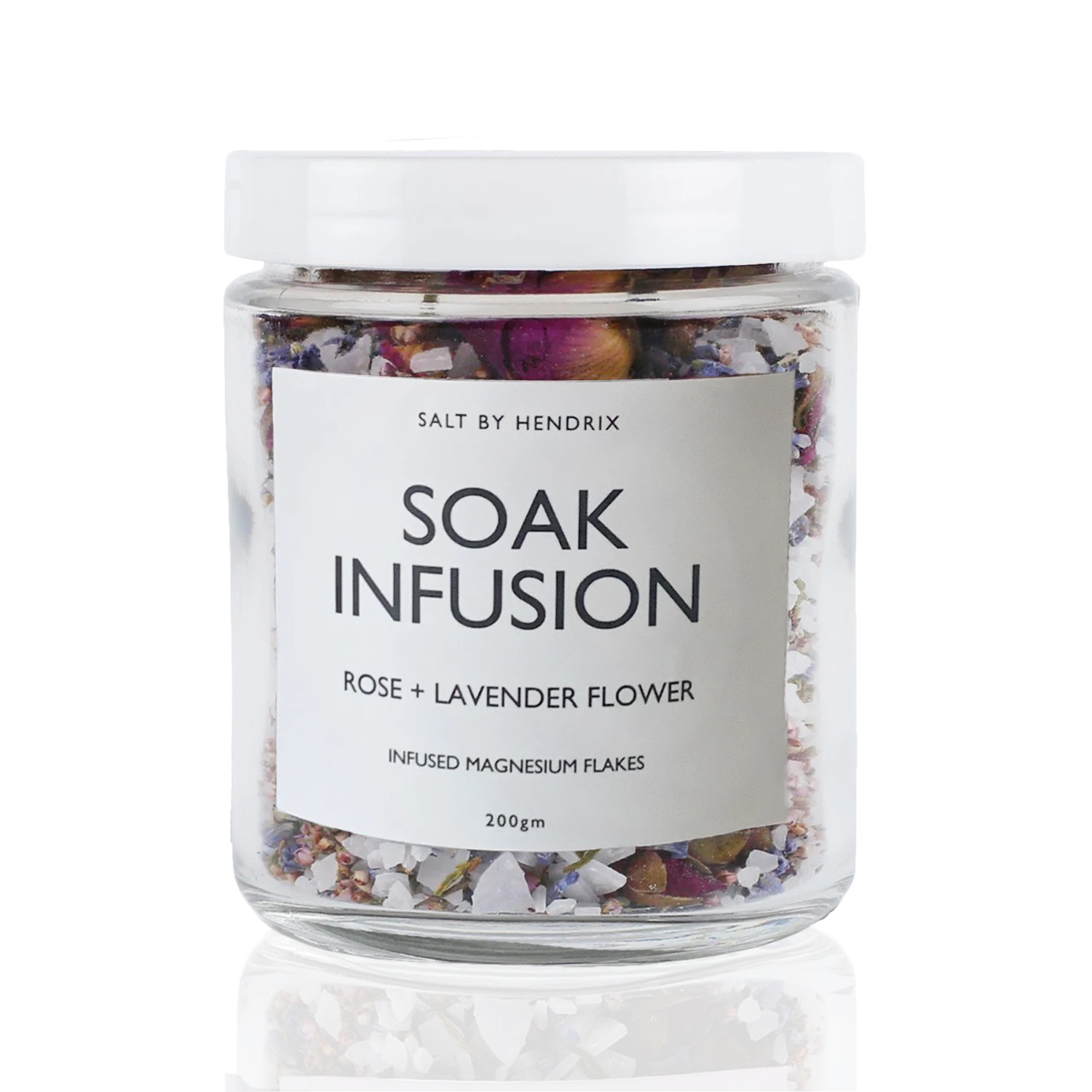 More products from Salt By Hendrix
Soak Infusion - Rose + Lavender Flower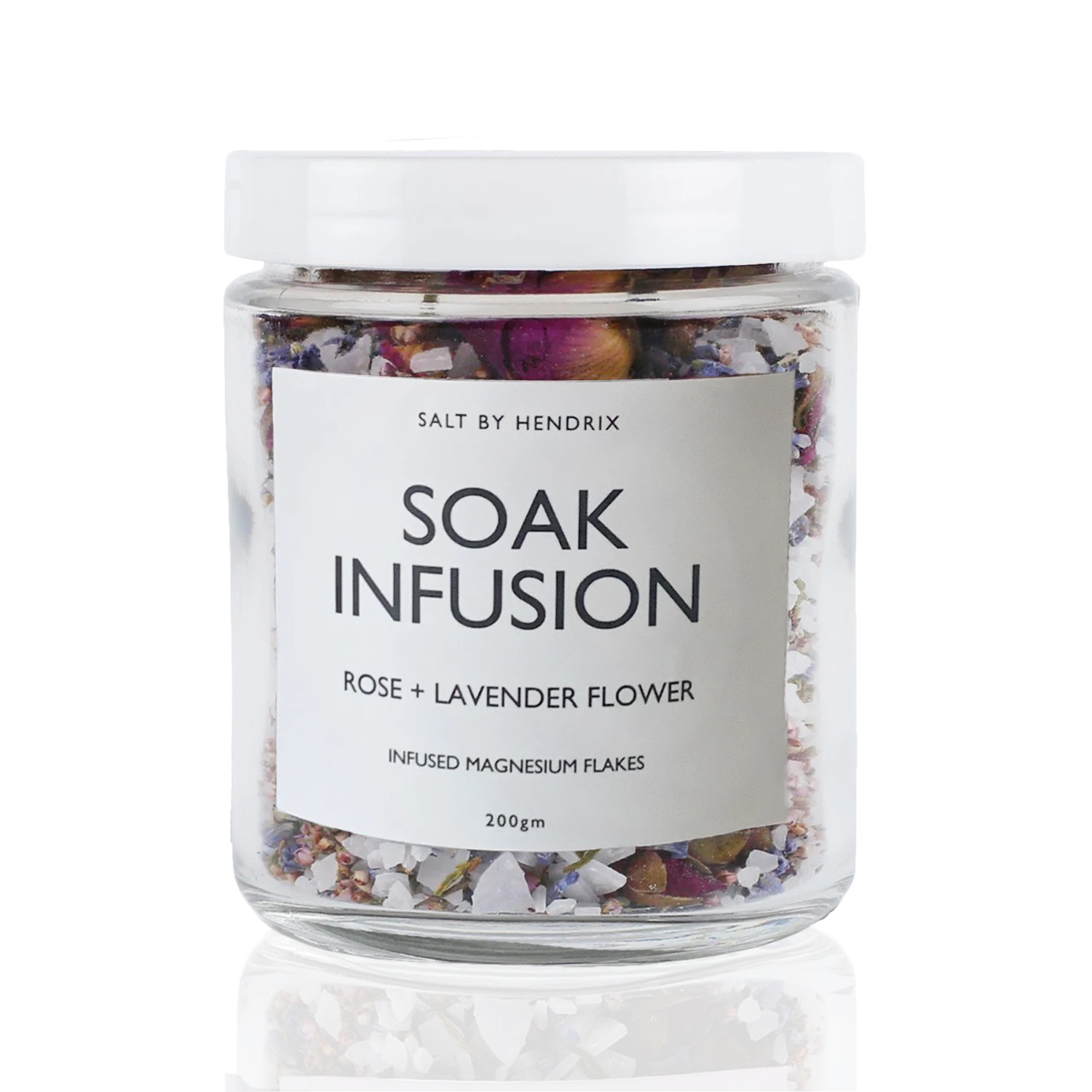 This SOAK INFUSION mixes the mineral powers of magnesium flakes with the botanical beauty of rose and lavender flower. This soak is perfect for anyone looking to alleviate muscle cramps, tension and soreness. It will also aid in relaxation and relieve pain + inflammation.
Key Benefits
Magnesium Chloride Flakes (Magnesium Flakes), Rosa sp (Rose Buds), Lavendula Angustifolia (Lavender)*, Paeonia (Peony). * Certified Organic.* Made from organic and natural ingredients, SALT BY HENDRIX is a vegan and cruelty-free brand based in Sydney, Australia.
About this Product
Add 2 tablespoons to a warm bath. Sit back, relax and enjoy. Please remove flowers from bath prior to releasing water. Do not allow water to come into contact with contents.
Shop 7 Eatons Hill Village, 640 South Pine Road Eatons Hill QLD 4037