Advanced Day Total Protect™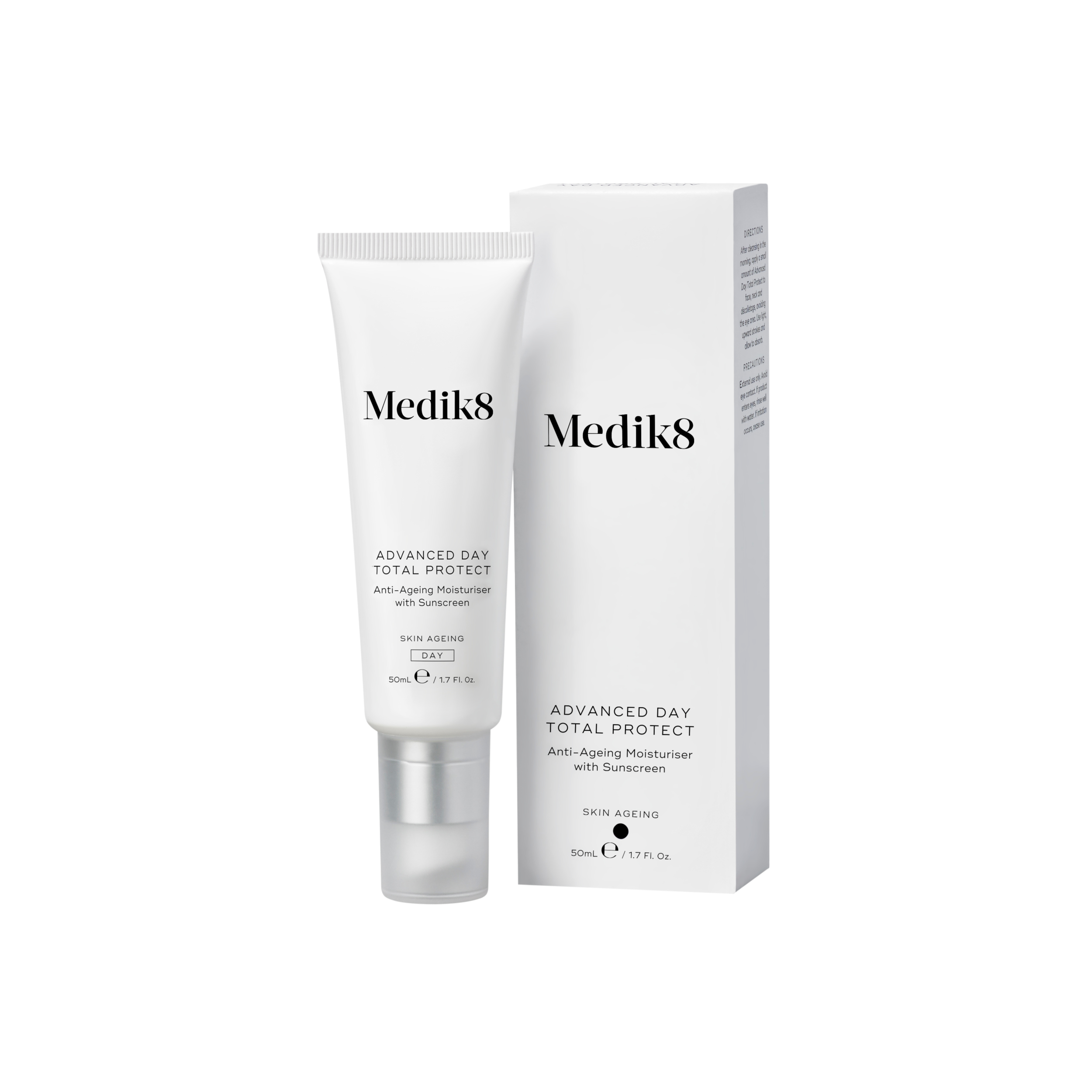 Experience full environmental protection with Advanced Day Total Protect™. This anti-ageing day cream includes sun protection, a pollution shield and blue light defence.
Key Benefits
Help prevent premature skin ageing caused by environmental damage and pollution. This nourishing day cream boasts a range of protective technologies and replenishes skin's hydration levels to keep it looking healthy and young. With sun protection, this daily moisturiser is lightweight and leaves a powder dry finish and is a perfect base for make-up. Great for everyday use.
Key Ingredients
Carnosine
A protective peptide that is naturally produced in the body, carnosine blocks skin-damaging sugars from binding to collagen in the skin, preventing the formation of wrinkles, while shielding skin from infrared damage.
Moringa Extract
A next-generation antioxidant that forms an urban shield on the surface of the skin to prevent damage caused by environmental pollutants. It is also rich in oleic acid and therefore able to enhance the skin's natural barrier.
Superior UV Filters
A complex of sun filters carefully selected for their longevity, safety and power to protect the skin against harmful UVA and UVB rays.
Theobroma Cocoa Seed Extract
Derived from cocoa, this powerful extract protects the skin from the harmful effects of blue light, while quenching dangerous free radicals and boosting collagen.
Our most advanced day cream ever. Combining comprehensive environmental protection in a deeply hydrating moisturiser to help prevent premature skin ageing. Advanced Day Total Protect™ includes Pollution Shield, anti-infrared, anti-blue light and anti-A.G.E technology alongside sun protection and 5* UVA protection all in a lightweight moisturiser. Effectively protecting skin from free-radical damage, this is the ultimate daily hydrator for total environmental protection. The advanced moisturiser is super-light and has an invisible finish, making it the perfect daily cream. Fine lines and wrinkles are visibly reduced and future skin ageing is prevented.
Shop 7 Eatons Hill Village 640 South Pine Road Eatons Hill QLD 4037