Best skincare, facials and treatments for enlarged pores
Facials, Corrective Treatments & Products that correct and help control spots, skin discolouration, depigmentation and melasma, hyperpigmentation and hypopigmentation concerns.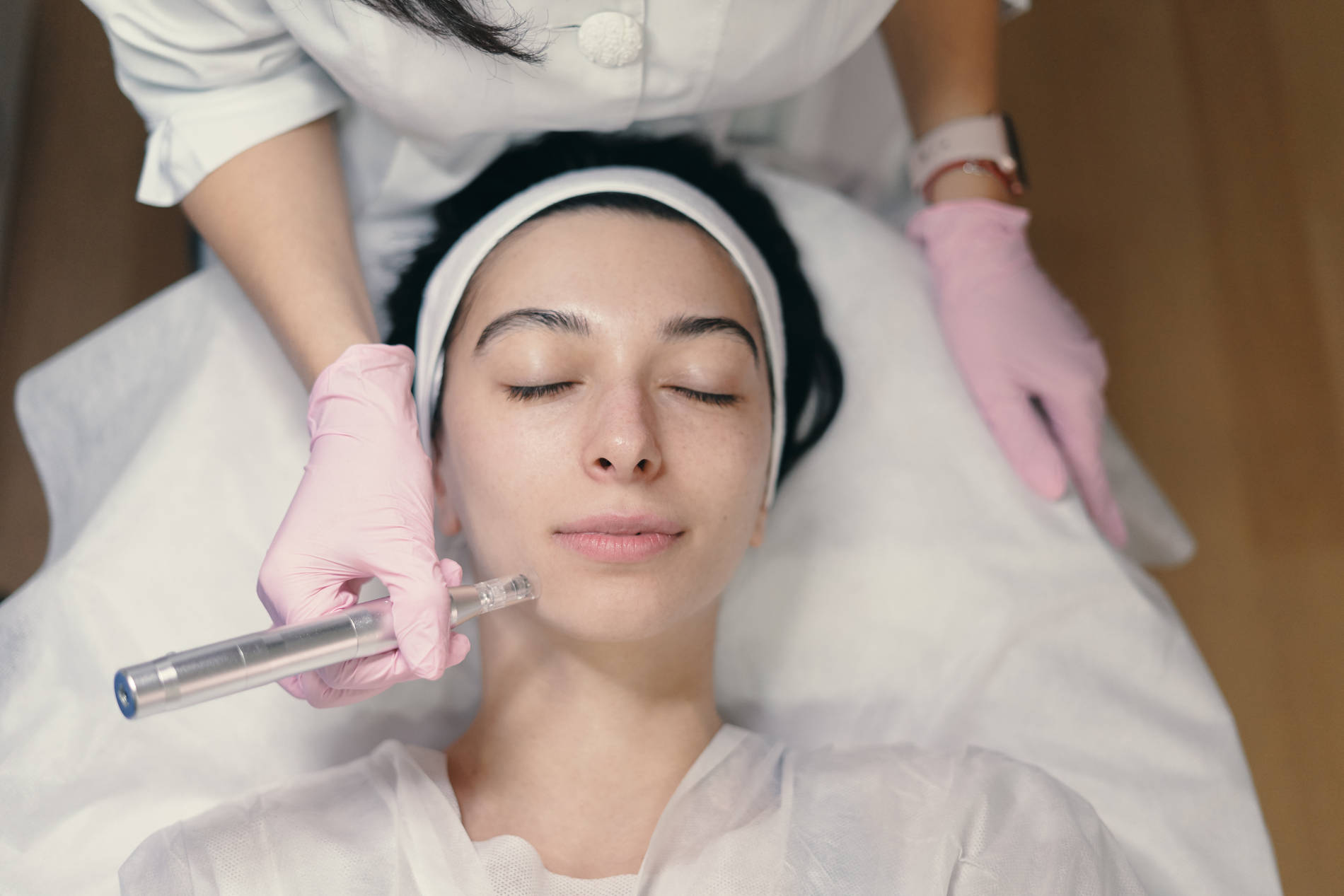 Best Facials & Skin Treatments for Pigmentation Concerns
Designed for teenager skin with hormonal congestion and breakouts. Combining LED therapy with a peel intensifies the action of fighting P. Acne and reduces inflammation.
Suitable for dehydrated, dull and pigmented skin. This gentle hydrating peel is also recommended for prepping the skin prior to more intensive depigmentation treatments.
Regenerative Stem Cell Facial
By stimulating fibroblast and keratinocyte activity in the production of collagen and elastin, this stem cell facial is ideal for mature ageing skin and mesotherapy complement. [Face, Neck & Decolletage]
A brightening peel targeting sun damage, hyperpigmentation and dull, uneven skin. It helps minimise melanin production, visibly fade pigmentation for more even and glowing skin.
This medium strength peel is a great broad-spectrum treatment that helps reduce the appearance of melasma, freckles, acne, mild rosacea, and also minimises dilated pores and superficial wrinkles.
Brightening Energising C Facial
The optimal concentrations of Vitamin C are developed to effectively protects against oxidative damage, while providing brightness, vitality and moisture. Also suitable for skin during pregnancy. [Face, Neck & Decolletage]
Shop for Pigmentation Products
Treatments and products that correct and control skin discolouration, hyperpigmentation and hypopigmentation concerns. We know of no other skin care brand that offers stable high-dose Oxy-R. Read more about this incredible ingredient. Have you tried one of professional in-salon treatments to really boost results? Take a look at our treatment menu.
The science of skin discolouration
Medik8's research has conceived an exceptional range to effectively target hyperpigmented skin while boosting overall luminosity. Only available at Medik8, patented high-dose oxyresveratrol (Oxy-R) tackles existing pigmentation as well as working deep down within the skin's lower layers to help prevent further melanin appearing on the skin's surface. Powerful but unusually gentle on your skin's delicate structure, our White Balance® range can be used on even sensitive skin and still delivers striking results without the use of any bleaching ingredients. Have a look at some remarkable before and afters.
Shop 7 Eatons Hill Village 640 South Pine Road Eatons Hill QLD 4037