Recovery
Facials, Treatments & Products for recovery, balance and repairing healthy skin.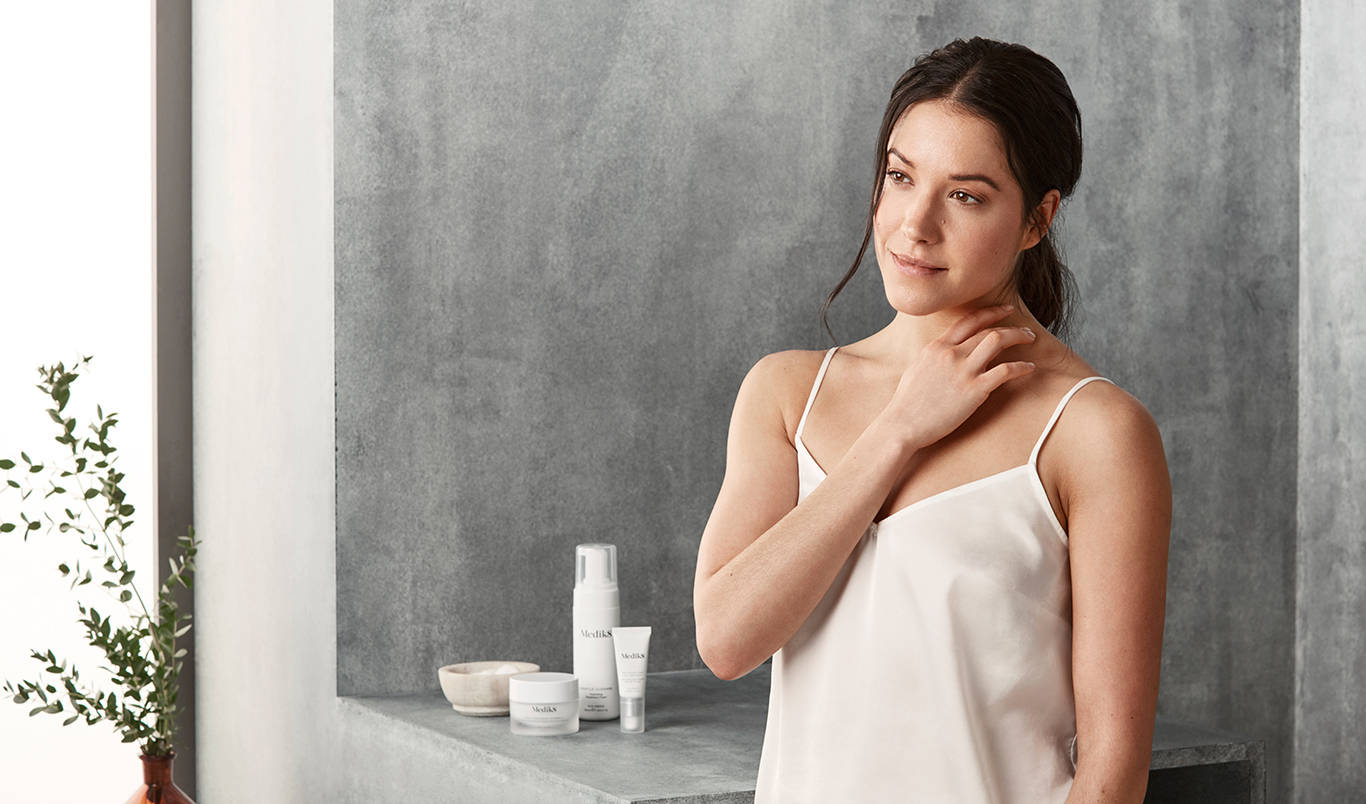 Best Facials & Skin Treatments for Recovery Concerns
This perfect refreshing microdermabrasion or aquabrasion facial gives you instant clearer and softer skin.
A complete relaxing and nourishing facial to restore skin vitality to dull, flaky and compromised skin. Gentle enzymatic exfoliation and Sono HA infusion ensure your skin is seamlessly pampered and hydrated. [Face, Neck & Décolletage]
Anti-ageing Powerhouse Facial
A relaxing age-defying facial that infuses the skin with Medik8 core active ingredients Vitamin A and Iontophoresis microcurrent to stimulate and correct, creating a more youthful appearance. [Face, Neck & Décolletage]
24K Gold Signature Facial
Spoil yourself with the most luxurious celebrity facial. Firming anti-aging 24k gold leaf is perfect for fighting off environmental toxins and accelerating cell regeneration. [Face, Neck & Decolletage]
Shop for Recovery Products
Treatments and products that control recovery and skin balance. Recovery is all about deeper, long-term nourishment and care. If your skin is feeling tight and uncomfortable or if you're experiencing stubborn dry, flaky skin, give your complexion some serious hydration and TLC. Recovery is all about taking the time to care for your complexion and bring it back to full health.
The science of restoring skin's balance
Dry skin can happen at any time. Everyone, regardless of age, knows what it feels like; whether you've spent all day in an air conditioned office, gone for a walk on a cold winter's day or just had a chemical peel. Many women in their 40s and 50s find it is an everyday battle regardless of being in a drying environment or having a peeling treatment. Sometimes it can feel like however much moisturiser you put on, it's simply not enough. That's why we wanted to go beyond simply 'dryness' and created our solution for compromised skin: Recovery.
Shop 7 Eatons Hill Village 640 South Pine Road Eatons Hill QLD 4037