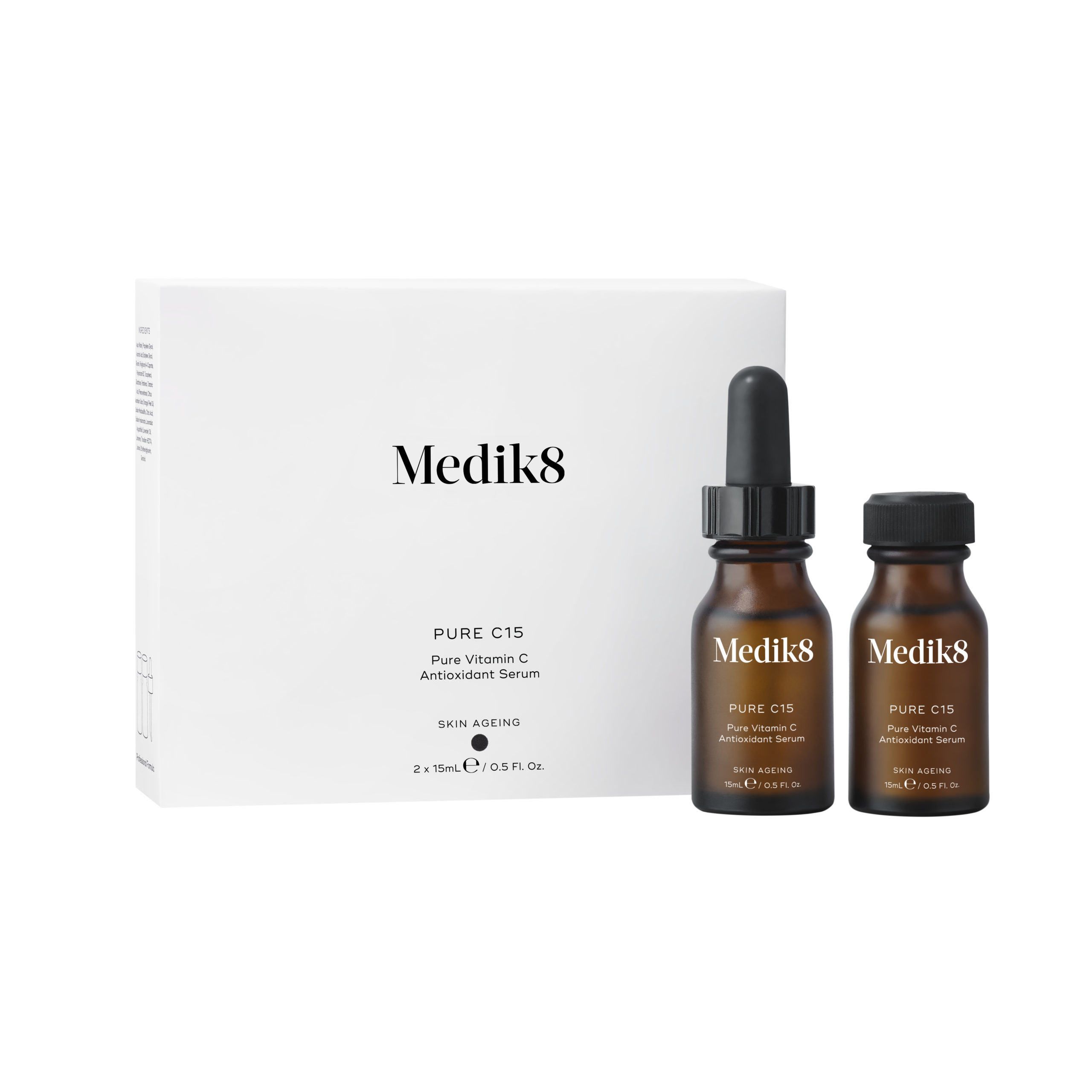 A potent vitamin C serum with 15% ascorbic acid. Shields against the environment to prevent premature ageing, while restoring radiance and balancing skin tone.
Key Benefits
A high-strength pure vitamin C serum that provides immense antioxidant protection to help prevent premature signs of skin ageing. Using an intelligent rechargeable antioxidant network the serum is able to keep all of its actives stable and potent to deliver incredible brightening and firming results. The light serum sinks in rapidly and provides an immediate energising and supple feeling to the skin.
Key Ingredients
Ascorbic Acid
The purest form of vitamin C, ascorbic acid provides exceptional antioxidant protection from harmful free radicals, for a youthful complexion.
Glutathione
A natural antioxidant present in the body, glutathione is exceptional at regenerating vitamin C to intensify the skin's protection from free radical damage.
Vitamin E
A lipid-soluble antioxidant that is naturally present in the skin. Vitamin E protects the skin from free radicals, stabilises retinaldehyde, and is regenerated by vitamin C for optimum power.
Pure vitamin C (ascorbic acid) is clinically proven to fight free radical damage, but is also known for being unstable and losing its power over time. Medik8 has stabilised the ascorbic acid in Pure C15™ using vitamin E and glutathione: 2 powerful ingredients that work as a rechargeable antioxidant network. Mimicking the body's natural vitamin C stability system, they prevent the formula from losing its power, ensuring you get the best results that vitamin C can deliver. This innovative serum visibly brightens skin tone, smooths fine lines, firms tired skin and refines skin texture. The result is a radiant, smooth and noticeably more youthful-looking complexion. Formulated using pure vitamin C, Pure C15™ is perfect for those who are experienced using vitamin C in their regime and are looking for a higher strength.
Shop 7 Eatons Hill Village 640 South Pine Road Eatons Hill QLD 4037