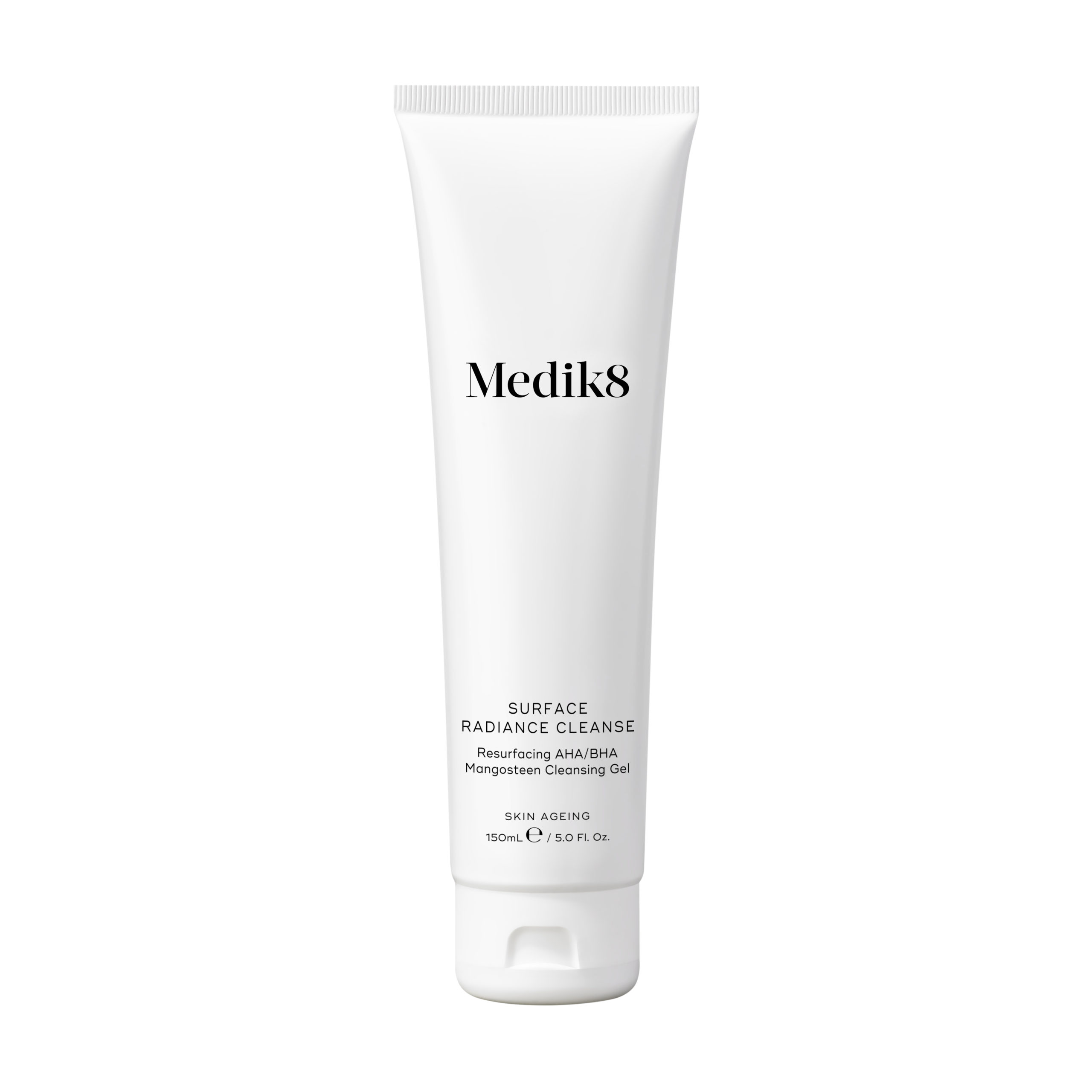 An exfoliating cleanser that renews and purifies to reveal a radiant complexion. Crafted with AHAs and BHAs to deeply cleanse and refine enlarged pores.
Key Benefits
Feel refreshed and awakened with this purifying daily facial wash. Surface Radiance Cleanse™ is infused with an exfoliating blend of mandelic, lactic and salicylic acid, which have been selected for their gently yet effective anti-ageing results. When added to water, the gel cleanser transforms into a hydrating lather with an uplifting citrus aroma. Skin is left soft to the touch, brighter and noticeably younger-looking.
Key Ingredients
Glycerin
Naturally present in our skin, glycerin (As a natural humectant) draws water from the lower levels of the epidermis and from the atmosphere to itself. This helps to hydrate the complexion and enhance the skin's natural barrier function and leaves skin soft, supple and visibly replenished.
L-Lactic Acid
A gentle AHA that softly exfoliates the skin, while deeply hydrating for a nourished complexion.
L-Mandelic Acid
A softly exfoliating AHA with BHA power, chirally correct mandelic acid is able to work both on the surface of the skin and within pores for a deep but gentle exfoliation.
Mangosteen Peel Extract
Rich in natural antioxidants, mangosteen protects the skin from free radical attack which can trigger premature ageing.
Salicylic Acid
Decongesting and exfoliating from within the pore, salicylic acid breaks down clogged skin cells which could cause blemishes. At 2%, it is the maximum strength available without prescription for best possible results.
Medik8's best-selling cleanser, Surface Radiance Cleanse™, gently renews and purifies skin to reveal a soft, radiant complexion. This refreshing daily cleanser includes an advanced exfoliating complex of AHAs and BHAs as well as glycerin for deep cleansing and pore refining, without any stinging or dryness. Infused with mangosteen and raspberry extracts to provide natural antioxidant protection and increase skin barrier function, Surface Radiance Cleanse™ thoroughly removes impurities to decongest the skin. Plus, with gentle daily exfoliation, visible signs of premature skin ageing are prevented and the complexion appears more even toned. The results is smooth, refined texture with luminous clarity.
Shop 7 Eatons Hill Village 640 South Pine Road Eatons Hill QLD 4037