Ultimate Recovery™ Intense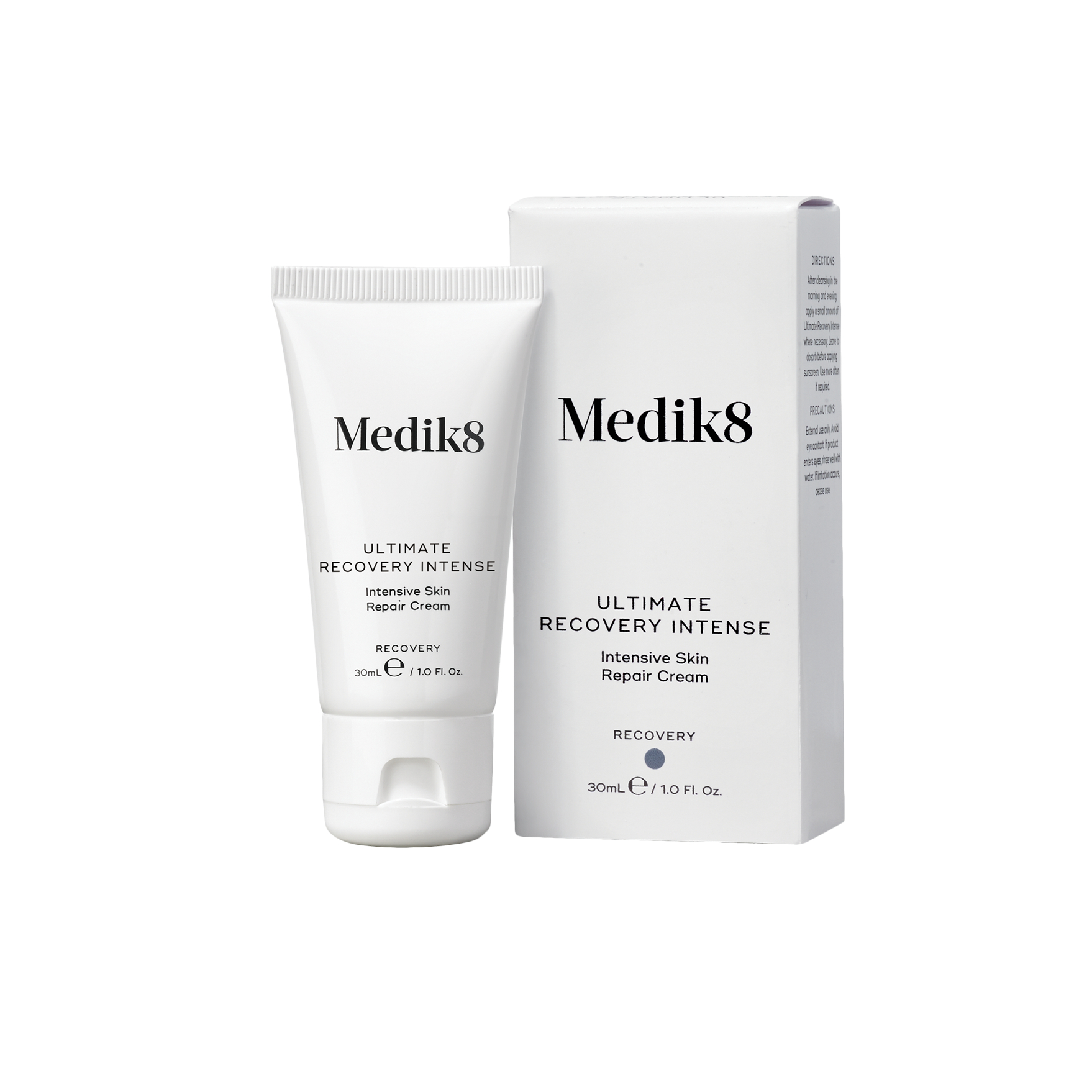 A restorative cream for dry, compromised, post-treatment skin. By creating a protective barrier on the skin's surface, it wards off irritants while locking in moisture.
Key Benefits
Designed specifically for compromised and post-treatment skin, this ultra-rich cream works to provide all-day moisture and comfort. Perfect for those with very dry skin and for use after aesthetic procedures such as chemical peels, skin needling, lasers and microdermabrasion. Its intelligent formulation creates a protective barrier on the skin's surface to keep hydration locked in tight while shielding against everyday irritants so that skin can repair and regenerate quickly. The gentle formula leaves skin looking nourished and healthy looking.
Key Ingredients
Arnica
A naturally derived flower extract, arnica harnesses superior anti-bruising power, to calm even the most sensitive of skin.
beta-Glucan
A natural extract from oats, beta-Glucan enhances the skin's ability to repair itself and provides immediate comfort to inflamed skin.
Perfluorodecalin
By enhancing the levels of oxygen in the skin, perfluorodecalin can promote the healing capabilities of damaged complexions.
An intensely rich, restorative cream for dry, compromised and post-treatment skin. Deeply hydrating and comforting, it creates a protective barrier to shield skin from everyday irritants while keeping moisture locked in tight. The innovative formula infuses the skin with oxygen for a revitalised, healthy complexion. Developed to minimise the downtime associated with aesthetic treatments, it works in synergy with the skin's natural reparative process to leave the skin visibly restored. Intensely soothing and nourishing, the ultra-rich moisturiser gently reduces redness, soothes irritation and calms discomfort for a nourished, restored complexion.
Shop 7 Eatons Hill Village 640 South Pine Road Eatons Hill QLD 4037